Last year, the very talented people at MB&F introduced the spaceship shaped limited edition music box, dubbed the MusicMachine. Known for crafting and designing radical watches, the brand's high-end music box reflected…
You might remember the car seen in the picture above as the radical Ferrari concept that made its debut last year at the Geneva Motor Show and was built as a tribute…
Thank God It's Friday. This urban adage couldn't be truer anywhere that at the Louis Vuitton maison on this day, when the French label gets full control of 16 of Saks' display…
While Qatar has been dogged with criticism for a variety of reasons: allegations of bribery and the sweltering summer heat that can reach 120 degrees Fahrenheit, the Middle Eastern country seems to…
Let me just start by saying, WTHey! What I mean is, even if I did have the money to buy the world's most expensive boots, what UGG is labeling "Punk Couture" is,…
Giving a whole new meaning to the term "hunting for treasure" are the organizers of the Folkestone Triennial who earlier this week disclosed details of a hush-hush art project by Michael Sailstorfer….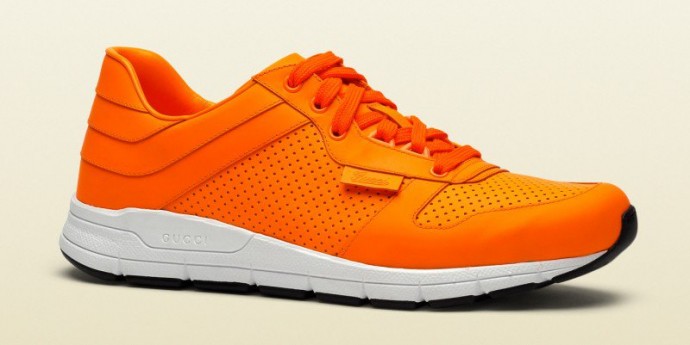 Bringing some high octane color into your fall wardrobe is Gucci's luscious new range of sneakers. The three piece collection features three, brilliant neon hues- highlighter yellow, acid green and vivid orange…
Created by the celebrated Fashion Film Director Loic Prigent, Fendi's latest video called Pure!Brutal!Glamour!…is just that. Offering the perfect build up for the label's Fall/Winter 2014-15 fashion show, it reveals the backstage…
The Ford Mustang is a success story through and through. When the first generation Mustangs were built in the mid-1964, it created a new class of vehicle known as the pony car….
French product designer Philippe Starck who is famous for designing one-of-kind products like the Gold Zikmu Speakers, La Cie Blade Runner Hard Drive and MyWorld couch, just to name a few. The…