Superman's first issue is the most expensive comic auctioned off for $317,200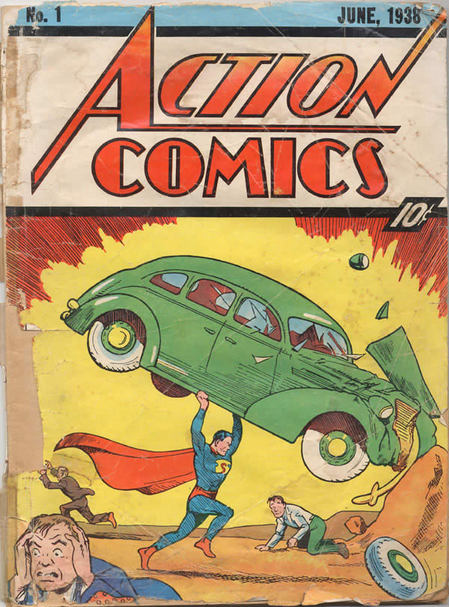 The Action Comics Issue # 1 that was put up on auction on Friday 27 has finally been sold off to John Dalmayan, drummer for the rock band, System of a Down. Written and conceived by Jerome Siegel and Joe Shusteron, this issue features Superman lifting a car and smashing it against a rock on the cover. Apparently, Mr Dolmayan bought the Superman comic on behalf of a client he declined to identify and also claimed that the client had a 'small, but incredible collection'. The comic fetched a price that was lower than its estimated price of $500,000, but it still is the highest paid price for a comic book, a likely testament to its rarity and excellent condition. The auctioned copy of the1938 edition was one of the only 100 copies of the Action Comics No 1 that are known to exist.
The who previously owned the action comic book purchased it when he was nine years old at a second hand shop in the 1950's for a price of 35cents. The comic remained with the man for the next six decades despite several occasional offers from collectors promising several thousands of dollars.
[
Walesonline
]