Desperate Housewife star Eva Longoria gets $2 million for wedding photos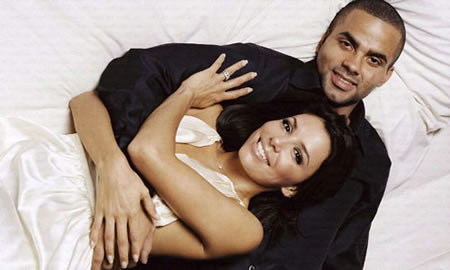 Damn! Only celebrities enjoy the benefit of getting married and then getting paid for it too! Latest to join the list is the Desperate Housewife Eva Longoria. She will be paid unbelievable $2 million from highest bidder OK! magazine for exclusive coverage of her wedding to basketball star Tony Parker. The couple will be married in the romantic 17th century French castle Chateau Vaux-le-Vicomte just outside Paris on July 7. I (a desperate house wife too) am ready to show my wedding photos…anybody bidding?
The 31-year-old Longoria, who plays crafty Gabrielle Solis on ABC's "Desperate Housewives," and Parker, a 24-year-old French citizen, met in the Spurs' locker room after a game two years ago. Can we even dream of meeting someone in a locker room then getting married to him too and then getting $2 million dollars for the wedding pictures? Nop you can't, cause you and me can only write and read about these 'rich and the famous' privileges. Sigh…..
Source