Kate Middleton's pet pooch gobbles up antique earrings gifted to her by Prince William
By namrata |
on March 8, 2010 8:44 am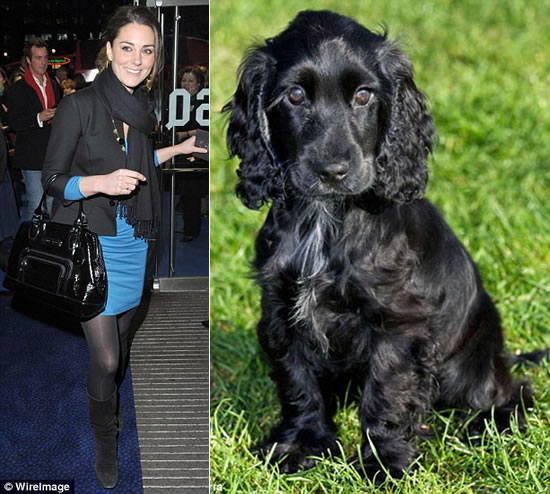 When Prince William gifted his lady love, Kate Middleton, a pair of exquisite antique pearl earrings, little did he know her dog would appreciate them more than Kate herself. The expensive pearl earrings were bought by William from a private dealer and were gifted to Kate on her 28th birthday. Kate's joy knew no bounds on receiving the exquisite pair of cultured pearl stud earrings. But the joy was short lived. Kate who started wearing the earrings right away was shocked to wake up a few days later to discover the earrings were missing from the ornamental dish on her bedside. She searched everywhere and when she discovered Otto, her pet spaniel sitting on her bed licking his paws, it dawned upon her that the mischievous pup had slurped-up her precious accessories.
When she informed William that she feared Otto had eaten his gift, he took it very sportingly and even joked that she would have to wait for them to come out the other end. And after a few walks with the mutt the inevitable finally happened. When the earrings emerged from the pooch's rear, Kate was depressed as they were completely damaged and chewed up. However, Price William promised Kate he would gift her another pair and said he was glad the cocker spaniel was okay.
Kate who was mighty upset at the loss of her earrings, is finally seeing the lighter side of the entire incident.
[
Dailymail
]