Kim Kardashian and fiancé register at Beverly Hills luxury store for wedding gifts
By babita |
on June 16, 2011 9:57 am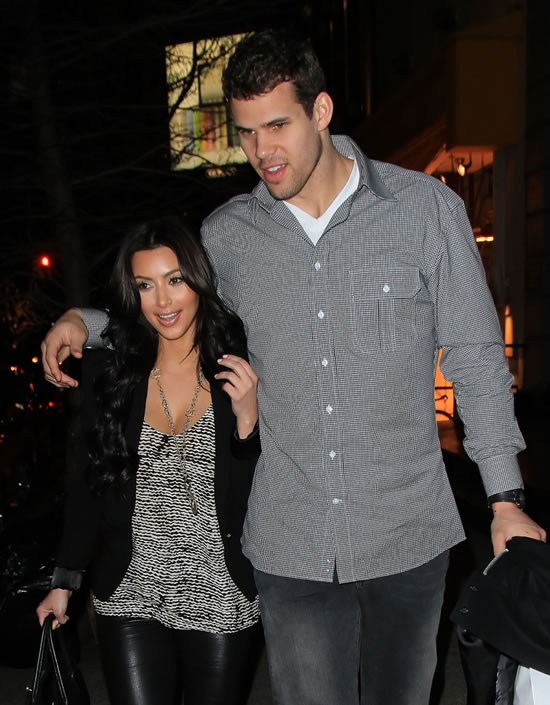 Looks like reality star Kim Kardashian and her clan has a lot of rich friends. While lowly folks like us register at Macys, Kardashian and her fiancé Kris Humphries have gone ahead and registered for their up coming nuptials at Gearys. Gearys is located in Beverly Hills and is synonymous with luxury, selling fine jewelry and home goods. It appears like the newly engaged couple went scanner gun crazy at the store.
Some of the items she and her fiancé pointed at includes a $7,850 crystal vase, another $6,000 worth of vases, $1,650 silver-placed coffeepot, 5 pc silver set with price of $1,600, 24 Baccarat Vega champagne flutes and goblets each priced at $130 and $125 respectively. In fact one of the cheapest items on the list, a cloth napkin retails for a measly $12.50.
The date for the wedding has been set for October 31, 2011. We hope it will give the couple's regular folks enough time to save up for the wedding gifts.
[
Musicrooms
]