A bed with motors: For luxury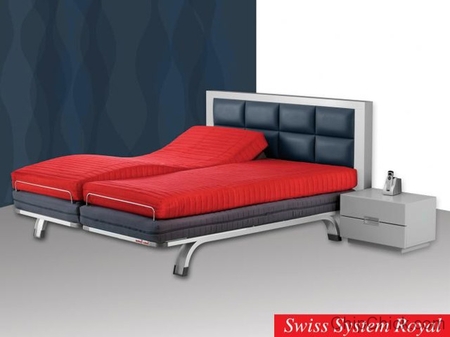 Here's a bed that makes sleeping as comfortable as you want it to be. Thanks to eight motors that trigger off some cool positions that can keep you both comfortable and in a healthy position. These positions can be controlled by an infrared remote. It has a spacious region below it for those who like to give those childhood 'monsters' a little bit more room. To add a classy look to the bed, the headboard is draped with luxurious napa leather that comes in different colors. And hey, just in case you're wondering what's so great about this bed then have a dig at the sexy speaker system and the LCD screen that's connected to the bed.
How on earth can you not have a good night with this one around your bedroom? It costs $8000 but is only sold in Israel.
Source