Luxury Billiards by world billiards champ Vincent Facquet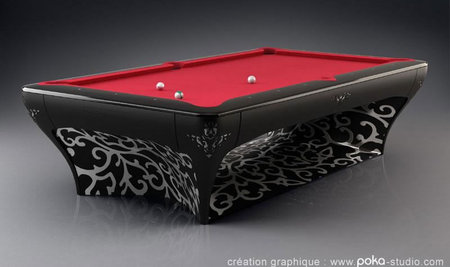 Indoor games like Billiards which were already established as luxury units receive yet another contestant, the Luxury Billiards line. It gets even more sumptuous when people learn that it is designed by three-time world billiards champion Vincent Facquet. The bravura collection boasts of three unique and competitive models: The Platinum detailed Majeste picture, the etched platinum Royal, and the gilded Noblesse table. The combination of sporty design with ornamentation and inlaid diamonds is a particularly rare feature to witness in a Billiard table.
All the three models come with a large cue and a ball drawer, triangle pockets and backlit pockets. Each of the models retails for $177,000.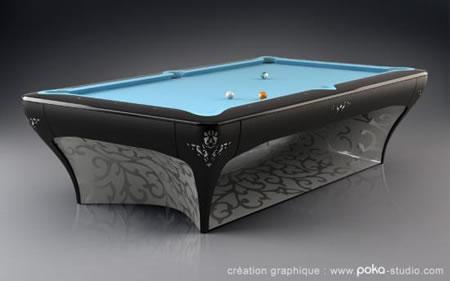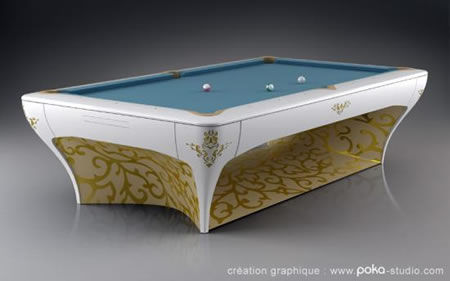 Source