One for the luxury home: Eco-friendly fireplaces with built-in LCD TV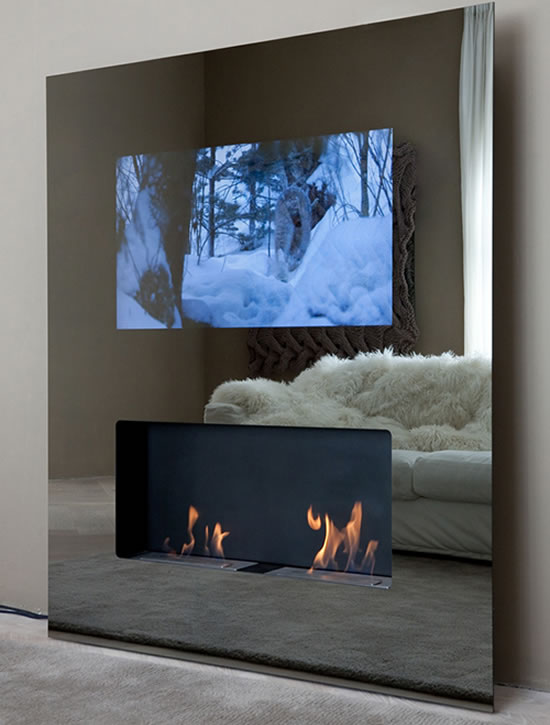 There have been all kinds of high-tech fireplaces in the past, but this one will clearly be the talk of the next cocktail party. The Safretti "Double Vision" eco-friendly fireplace with LCD TV, two often-competing but equally essential living room pieces now come together with eco features built right in. The design is a beautiful symbiosis between two products, each of which strengthens the other with force.
Designed by Jan Des Bouvrie, this multimedia, eco-friendly ethanol fireplaces enjoy a modern mirrored face. You can opt for the black or the white finish to suit your décor and watch your favorite flick while enjoying the warmth of the fireplace.
The Safretti's Double Vision fireplace is available with either a 37-inch or a 47-inch TV from Ad Notam.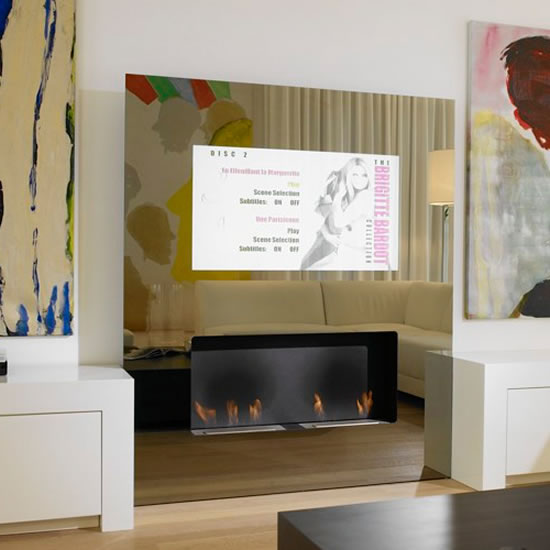 [
Trendir
]