Retro Invader Couch will invade your gaming room in style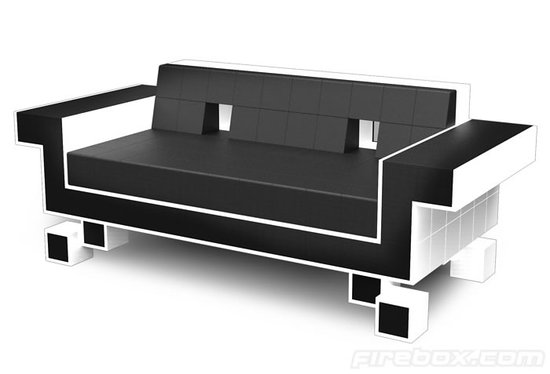 Sit back and be transported back to the 1980's on a stylish limited edition retro lounge couch. The Russian industrial designer Igor Chak got his inspiration for this special piece from all things that were big back in the day including bold geometric angles, intense colours and the famous Space Invaders video game. The result was a plush leather and foam based retro couch called the Retro Invader Couch. This exclusive $8,640 retro couch gets manufactured in Los Angeles. Discover its fine leather pixilated design and memory foam cushions that were created to ensure you unwind and reminisce about the times gone by.
Each Retro Invader Couch can be customized to suit your specific room and size preferences. The approximate measurements presently include 196 cm (W) x 84cm (D) x 75.8cm (H). Its seat depth measures approximately 56cm, where as the seat height measures approximately 47cm. So kick back and own a retro themed piece based on an important era in history and get pushed back to a time when life seemed easier, groovier and definitely more relaxed.
[
ChipChick
]