Bespoke glasses with gold frame will bling up your vision

The vintage glasses worn by great visionaries in the early 1900's always exuded a certain old world brilliance that is hard to find in today's eyewear. Manhatten-based designer and optician Nader Zadi who is known for sourcing vintage eyewear frames from the same era has now released a limited edition sunglasses inspired by the uniquely colored ametrine gemstone which is a hybrid of amethyst and citrine. The color of the lenses is fabricated after the gemstone's naturally occurring color pattern- a gradation of lavender, yellow and peach.
The glasses are of ophthalmic quality and have been coated with a UV filter for protection. There are only seven pieces in all and each of them are made entirely by hand from repurposed 14-karat gold frames, complete with ornate filigree etched into the bridge and temples. The glasses priced at $4,800 take about four to six weeks to manufacture.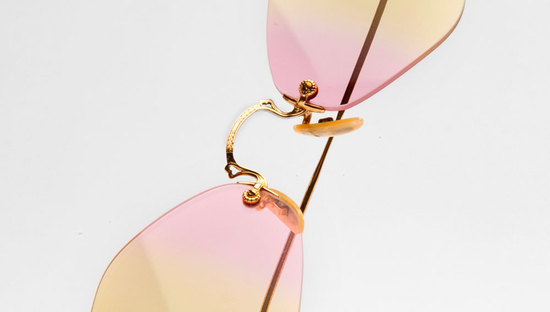 [
Rareframes
and
Robbreport
]