Damien Hirst redesigns the Brit Awards statue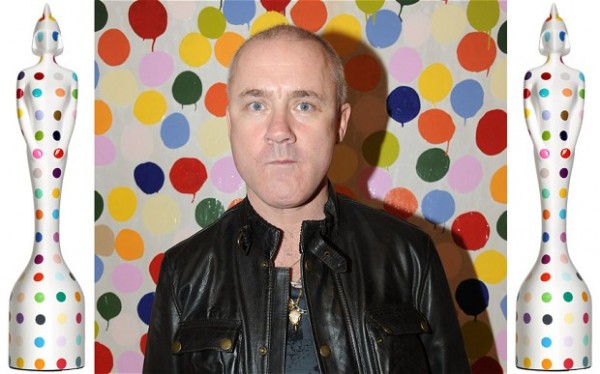 The world's wealthiest living artist, Damien Hirst becomes the latest artist to redesign the Brit Awards statue, following in the footsteps of Vivienne Westwood and Sir Peter Blake. Adding his signature eclectic touch to the award, the artist has adorned the metal statue with colorful polka dots which have also featured in his works earlier. Last year Sir Peter Blake took inspiration from the Union Flag and gave the statue a retro spin while Dame Vivienne Westwood promoted a social issue by draping the statue in a Union Flag with the phrase "Stop" Climate Change in 2011.

This year, Hirst's rendition will make victory an even more special occasion for the winners. The British artist's popularity is evident as his exhibition at Tate Modern last year was the most popular solo show ever staged at the gallery and pulled around 463,000 visitors.
Telegraph