Ermenegildo Zegna presents solar-powered ski jacket for skiing in style!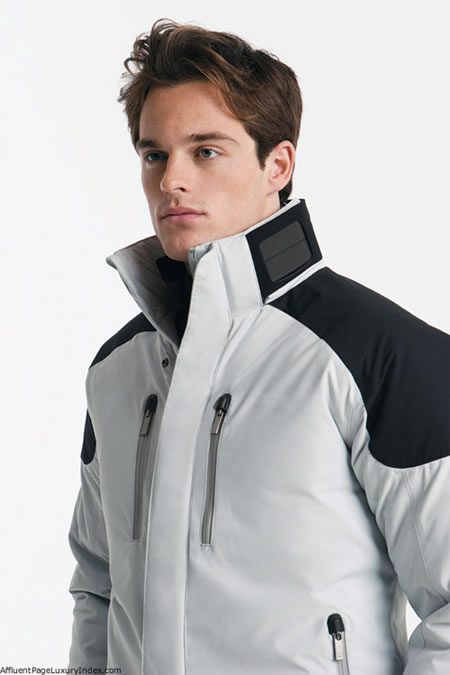 How do you know its winter? Well the chilling temperatures are evidence enough but that apart, if all you ever read about is skiing, snow and related products you know what time it is! Its time to make the most of the season and hence buying the solar-powered ski jacket is good enough reason. Ermenegildo Zegna has come up with yet another green piece of clothing for you and I must admit the designer has amazing timing. This ski jacket is able to juice up your cell phone, iPod and miscellaneous gadgets while you're outdoors. Don't worry about the ice melting in your pockets and ruining your jacket as the Microtene material used is water resistant and contains integrated solar cells in the neoprene collar.
I dunno why Ermenegildo Zegna is asking for $1,350 for the solar-powered ski jacket. Damn and I almost picked it up!!
Source