Guerlain L'Heure Bleue perfume marks 100th anniversary with a 24-carat gold ornament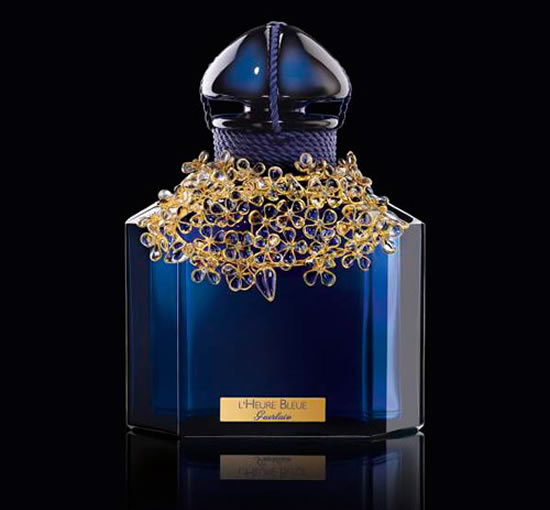 Perfumes have always been an integral part of luxury and more often than not are accessories that do a lot more than just titillate our sense of smell. Now, to commemorate the renowned L'Heure Bleue's 100th centenary, French perfume house Guerlain, the brainchild of legendary perfumer Jacques Guerlain, has come up with this Special Anniversary Edition. Sporting a deep blue shade, the bottle was dyed by artisans at Baccarat and is crafted by hand. Containing 490 ml of ecstasy to say the least, the bottle also sports a jewel on its neck, designed exclusively by the House of Gripoix depicting a bunch of violets in molten glass and 24-carat gold.
The ornament wrapped around the bottle's neck is sculpted to twinkle in the dark, reminiscent of the perfume's true inspiration, the night-time sky. Nestled in an elegant leather case, this Special Edition Anniversary L'Heure Bleue sports a reformulated scent, sweet, fresh and modernistic.
[
Fragrantica
]