Louis Vuitton Cup Waterproof Keepall 55 Bandouliere

Remember the classic Icon Waterproof Keepall 2.0 that Louis Vuitton launched in 1930? Well if not, a new styled version of the Keepall travel bag is now out, following the first waterproof version which came in 2007. While the 2007 variant celebrated the America's Cup competition of the year, and this one seems to be a spin off from the same. To mark the 30-year anniversary of the Louis Vuitton Cup, the new waterproof Keepall is introduced in the signature colours of the event. The 2012 Keepall 55 Bandoulière ensures that all its compartments are put together with a high frequency welding process.
Made using black Monogram canvas and black metallic pieces, you won't find any are no stitches or leather on the bag. These will be available in 2012 in the Louis Vuitton Cup signature colors.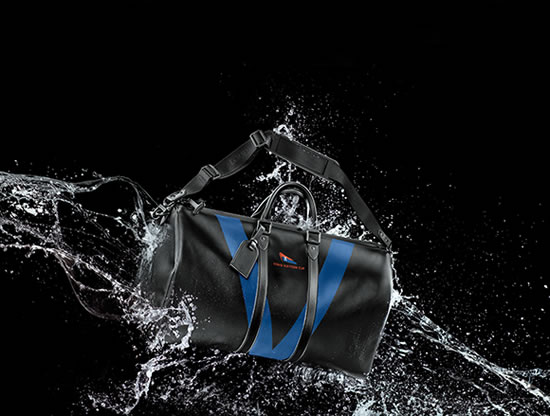 [
iLoveLV
]