Vintage Louis Vuitton Shoe Trunk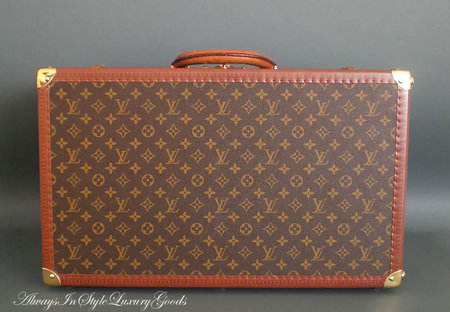 Let your shoes have a go life in a good place that's made to give them a few luxurious years. This shoe trunk designed by Louis Vuitton has eight compartments to store your shoes. Each of these compartments has soft felt/cotton on the inside while the bag on the outside is of elegant brown canvas with brass studs decorating it all over. These brass fittings leave a sharp glint in your eye, thanks to the brilliant polishing that they are put through. The hinges are made of brass and so are the six feet that support the trunk when it is placed down. There are also additional feet at the side of the trunk so that it can be placed on its side.
The Vintage Louis Vuitton Shoe Trunk has a completely different aura of luxury and classy comfort around it. It also caters to an audience who have a rather picky and specific choice of what is and what should be. Hence, it costs
$4,800
.