Vintage Luggage Company boasts of world's greatest collection of classic travel items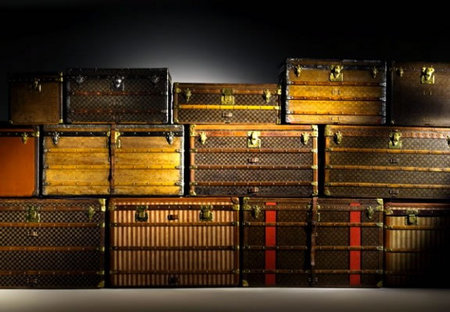 Vintage luggage can never go out fashion. It has its own unique charm and aura that puts it in a league of its own. There have been many auctions that have given lovers and collectors of vintage luggage an opportunity to add to their collection. German based Vintage Luggage Company seems to have benefitted the most from such auctions as it has amassed the world's greatest collection of classic travel items! Their large collection of vintage luggage includes the likes of Louis Vuitton, Hermès and Goyard, which they can have professionally crated and shipped worldwide. A bespoke collection, some of the priceless pieces include a 1920s Vuitton desk trunk which converts to a writing table complete with a typewriter, a trunk from 1925 that houses a full set of plates, cutlery and cooking equipment, each with its own tailored leather case. There are also others that contain a long evening's worth of champagne, a complete collection of hats, a portable library and many other items that you can imagine for a journey on the road.
The timeless pieces undoubtedly make this the world's best collection of vintage luggage ever.
[
Luxist
]