iPad-controlled Aquabotix HydroView delivers live underwater videos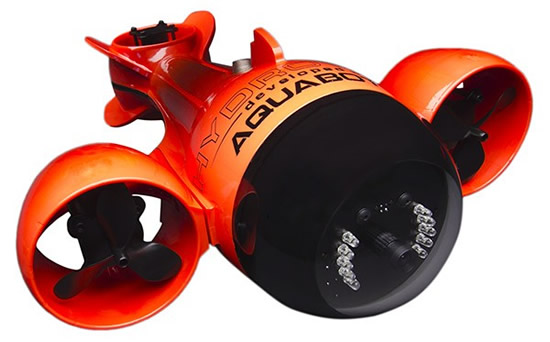 We've seen really fast subs and petite subs too. But none are as exciting as the Aquabotix HydroView because it merges two of the most important elements that the 21st century folks survive on- technology and adventure. Aquabotix is a toy that can be remotely controlled by an iPad and shoots video in 1080p. HydroView that officially goes on sale this month has the ability to shoot all the way till 150 feet. The submersible weighing nine pounds comes with LED lights, a three hour battery and a top side box that connects with a cable tether. Users can also communicate with the HydroView via an iPad, Mac or PC.
Aquabotix Hydroview is also capable of taking pictures underwater and gather data about water conditions. It has a top speed of five knots and a speed of one knot when going in reverse. Hydroview is worth $4,000, so may have to have hefty savings to own an expensive toy such as this one.
[
Available at :Aquabotix
and
Engadget
]