The Monaco Grand Prix Audio 1.5 turntable will spark up the performance

If you haven't really found any thing impressive yet in your mega hunt for turntables, then take a look at the new high end turntable Monaco Grand Prix Audio 1.5. It comes with Digital Signal Processing and Active Feedback Loop Technology that eliminates error levels to as low as 002%. The turntable features a magnesium platter and phosphor bronze flywheel which also supports smooth rotation. The highlight of the turntable is its carbon fiber plinth that gives it the right curves, weight and hollow spaces to perform at your best.
The turntable also features an oil suspension bearing and DC Drive System for low noise levels and a separate isolated thrust bearing fixed vertically on the platter designed for a rigid single point contact. The turntable is priced at €23,000 ($33,120).
Click here
for details.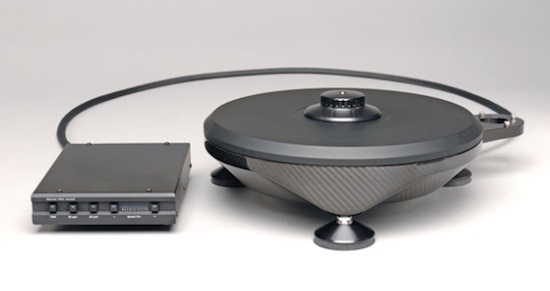 [
On-mag
]