W Retreat Koh Samui
By shalu |
on June 12, 2012 8:51 am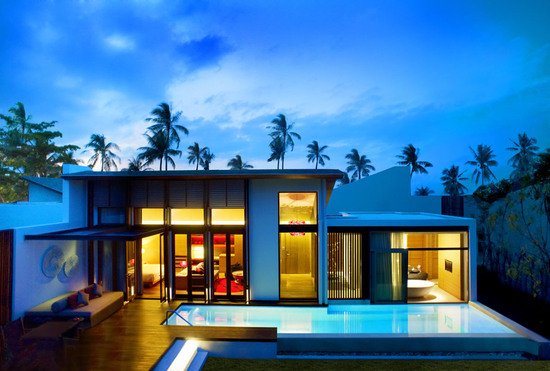 Starwood Hotels & Resorts have taken its WOW brand to the idyllic shores of the Koh Samui with the W Retreat, Koh Samui. An all-villa beachfront resort, the stunning property stands majestically on the unspoiled gardens of this tropical island with its forward-looking, vibrant and contemporary design.
Guests staying at any of its 73 private villas will enjoy panoramic sunrise and sunset views of the Gulf of Thailand while indulging themselves in all the modern lifestyle innovations, including a private pool, daybeds, an outdoor shower, Yamaha sound system, 46-inch plasma screen TV, wine refrigerator, and the signature W bed – one we can vouch for!
Various villa options are available including the Extreme WOW Ocean Haven, the retreat's ultimate escape. Spread over 892 sq m, it offers its guest two floors of resort living with all the views one could ask for including a pool that goes on for 137 sq m. Inside, every piece of furniture has been custom-designed, while beds are fitted with 350-thread-count Egyptian cotton sheets and the room is lit up by designer lamps made with Thai silk. A fully-equipped pantry serves a dining area for eight and for that midnight snack – the delightful Munchie Box is definitely available.
Taking the brand's Whatever/Whenever philosophy; the W Koh Samui ensures that every guest takes home a memorable experience with whatever they wish for – from a Champagne brunch on a deserted beach to an intimate sunset wedding on a stretch of Koh Samui's glistening sand to an impromptu island-hopping excursion.
The W Retreat – Koh Samui is nothing of paradise as it sits on an island within an island with a hill separating its own peninsula of land from the rest of Koh Samui. Once the guest arrives, a bounty of experiences awaits. On arriving at the signature W Lounge, guests will experience interactive digital floor projections that give way to an environment accented with off-white terrazzo floors, high ceilings clad in angular bleached wood veneer panels, large bookshelves and oversized lamps – very unlike its view outdoors.
Besides the lounge is the breath-taking WOOBA bar, offering 270-degree views of the Gulf of Thailand. Since its opening, WOOBA has changed the night scene in Koh Samui with its unique design that allows to transform day to night, becoming another destination to wow guests. For a more private dining experience, there is The Kitchen Table as well as at W Retreat – Koh Samui's signature Japanese restaurant, Namu. Before dinner, guests can taste one of W Retreat – Koh Samui's signature cocktails at SIP.
As with any retreat, it's key to be able to Escape and the Away Spa offering the first Thaimazcal treatment in Asia lets you do just that. Guests will also be able to enjoy the WET pool, SWEAT state-of-the-art fitness facility, water sports center and tennis court, Style Lab and much more.
For reservations and more information,
please visit www.whotels.com/kohsamui
.
Lobby -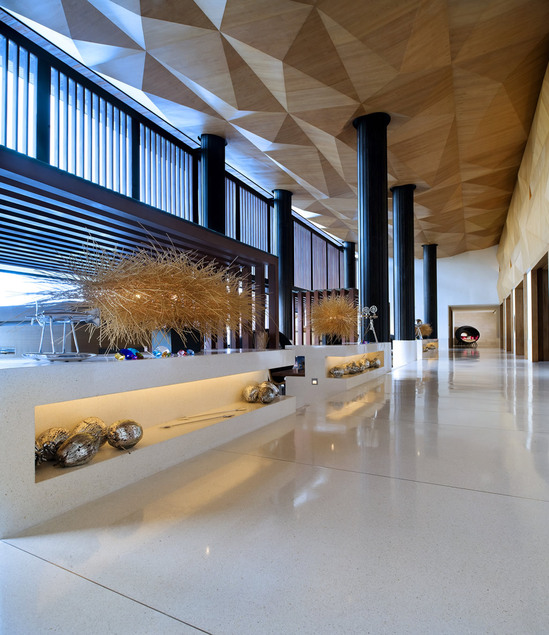 Guestroom -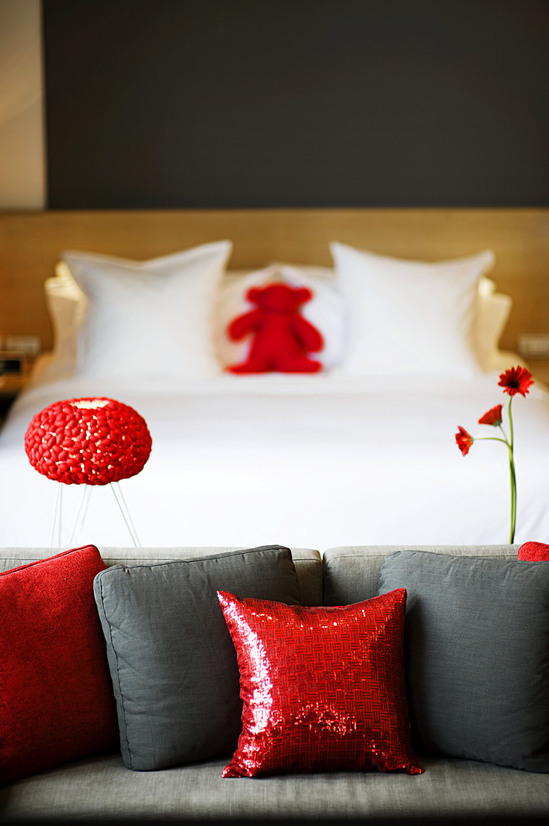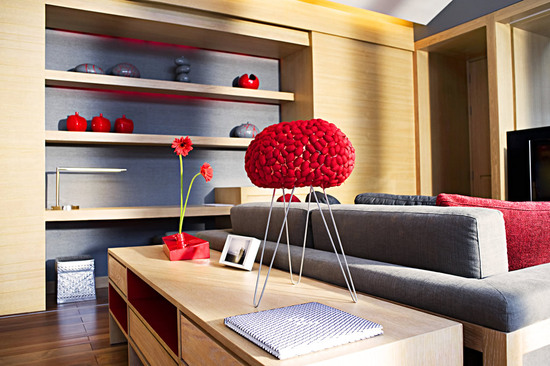 Restaurant -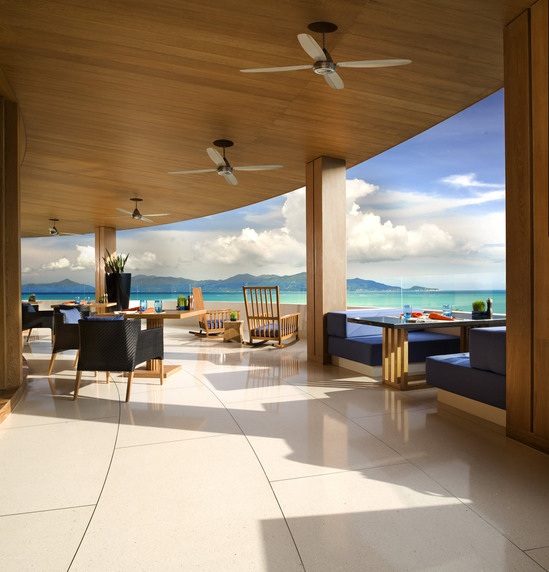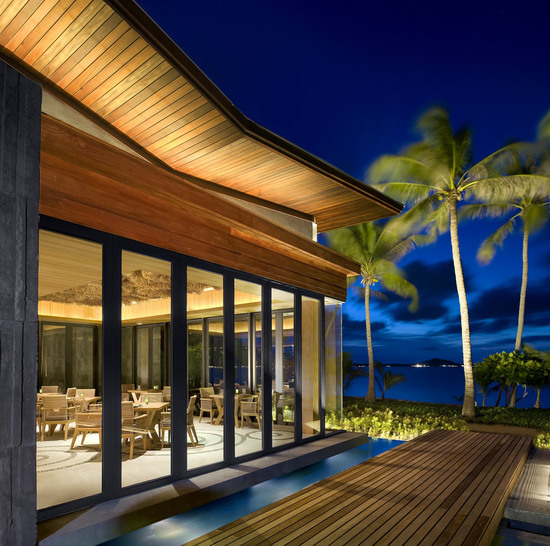 Spa -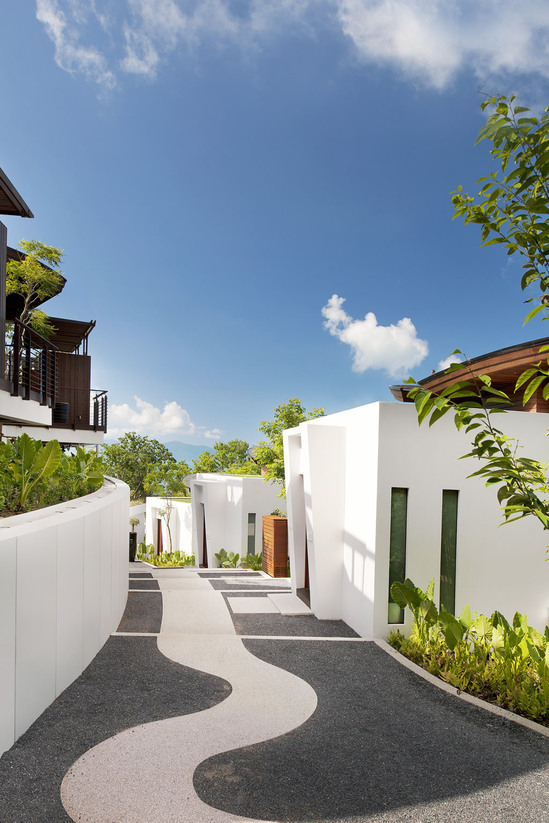 Pool -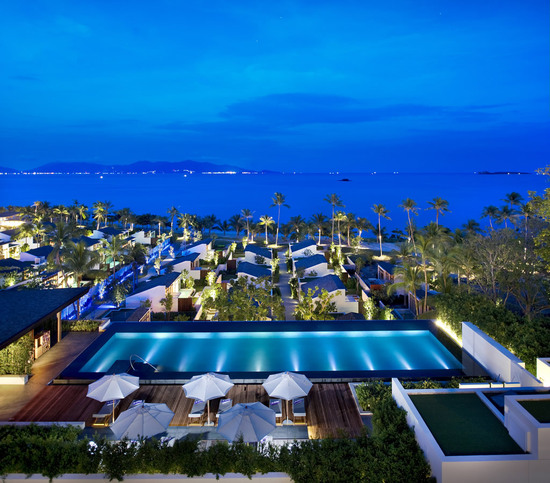 Activities -