STK steakhouse offers a 6.5 carat sapphire steak knife to diners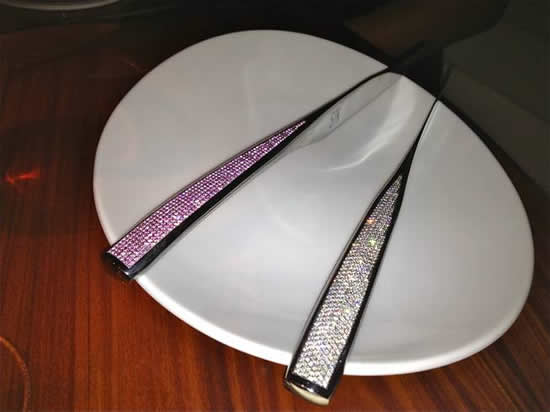 We've heard of really expensive crockery and diamond-dusted cuisines, but didn't come across the concept of bejeweled steak knives. However, STK steak house at the cosmopolitan is offering its celebrity guests and VIP's a special opportunity to dine with a sapphire-studded steak knife at their Las Vegas restaurant. The knife that was recently unveiled, contains 300 sapphires weighing 6.5 carats. The knife took over 300 hours to make in LA and it would easily be worth $30,000, if it were for sale.
The sapphire steak knife was created by celebrity jeweler Jason of Beverly Hills, to match the diamond-studded knife that celebrities had enjoyed earlier. One of the celebrity couples that had dined with the bejeweled steak knife at STK's was rock star Gavin Rossdale and Gwen Stefani.
[
Lasvegassun
]