Bombay Sapphire bottles dress up in 10,000 Swarovski crystals to bring in the New Year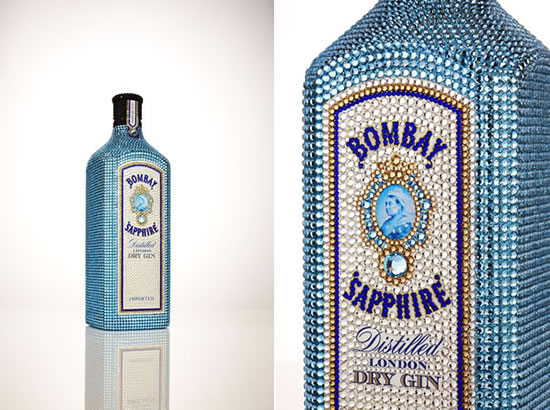 We spoke about the Swarovski studded Bombay Sapphire bottle way back last year. But before 2010 inches its way out, folks traveling via Sydney Airport can grab one of the four limited edition Bombay Sapphire bottles drenched in crystals. Offered by Nuance Group and Bacardi Global Travel Retail, each one liter bottled is tagged at about $4,000. Exclusively handcrafted, each bottled is covered with 10,000 Austrian Swarovski crystals in four different sizes and shades of Aquamarine, Jet, Crystal and Light Colorado Topaz. Encased in white leather case, these bottles will be up for sale till the 6th of Jan'11. But I doubt they will last that long on the shelf with the festive season just around the corner.
Why only at Sydney airport? Bacardi Global Travel Retail Division Director – Asia Pacific Aude Rocourt has the answer to it. He said, "
Australia is an important market for Bombay Sapphire so in the run-up to Christmas we wanted to work with Nuance to create something special in Sydney Airport. This limited edition is the perfect celebration of the iconic Bombay Sapphire bottle loved by consumers.
"
[
MoodieReport
]