Dallas Mavericks celebrated their first ever NBA championship with a $90,000 Armand de Brignac bottle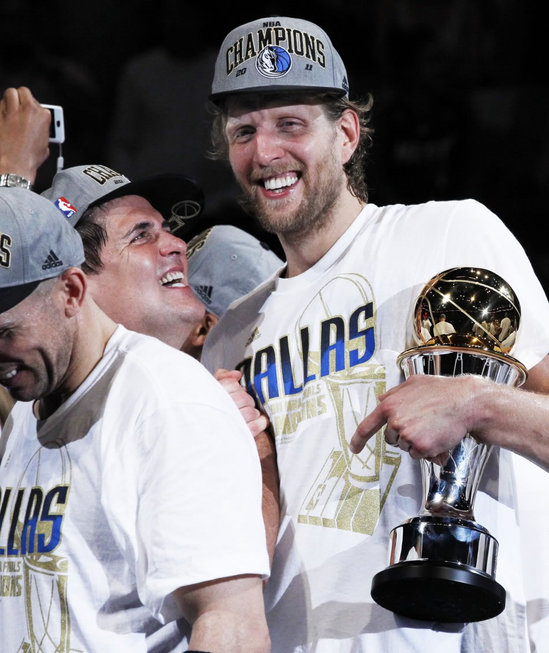 Any team that wins a major championship for the first time deserves a grand celebration. But the definition of grand, purely depends on who is the one treating the team, as the Dallas Mavericks learnt. After winning their first ever NBA championship, team owner Marc Cuban treated his team with a gala celebration at the Club Liv in Miami's Fountainbleau Hotel. The bill game up to a staggering $110,000, which includes a $90,000 worth Nebuchadnezzar of Armand de Brignac – a 15L champagne bottle, but that baby was as good as 20 regular sized bottles. Considering his humble beginnings, it also made sense that Cuban also left a $20,000 tip as the team continued its partying spree till 5 a.m. in the morning.
Well, the man sure has style, and considering that he is currently ranked at 459 on Forbes' "World's Richest People" list with a net worth is $2.5 billion, he's got the dough too!
[
IBTimes
]