Harrods 2011 Christmas hamper is a treat for everyone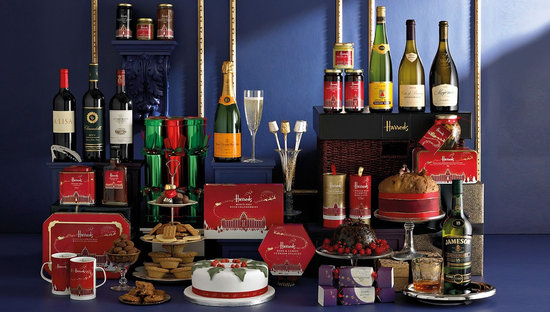 Christmas is not for another three months and London's Harrods department store has already unveiled their 2011 Christmas hamper. The hamper which is made of seagrass basket with leather-style lid has over 30 goodies and treats. From fine wines and spirits like Jameson 18-year old Irish Whiskey, Clarendelle Rouge, Champagne Veuve-Clicquot, to Harrods signature Christmas pudding, assortment of English chocolate, Rose and Turkish delight, cranberry mince pie, Christmas mustard, tangerine and orange liqueur marmalade, Panettone, two fine bone china mugs are some of the items included in the opulent hamper. In our opinion it has a little bit of something for everyone. The price for this hamper is a modest £750 which rounds up to $1185.
Harrods will begin selling the hamper from November 2, 2011 and will have to be pre-ordered. Unfortunately this Christmas hamper is for sale only in the UK and is will not be exported internationally.