Hong Kong billionaire offers $65 million to any man who can woo his gay daughter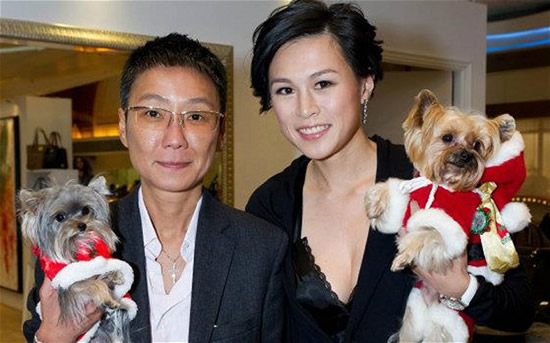 As absurd as it sounds, a billionaire from Hong Kong is offering £40 million ($64 million) to man who can who can flatter his gay daughter into marrying him. Cecil Chao Sze-tsung, a property magnate is ready to offer this ridiculous amount of money for a man who is generous and kind hearted, and someone who has talent, but not the capital to start his own business. The businessman offered this bounty after reports came in that his daughter Chao entered into a civil relationship with her 7 year girlfriend, Sean Yeung in France.
Miss Chao who is a University of Manchester graduate, executive director to her father's firm, and runs Haut Monde Talent, a model management and PR firm with an office on Hong Kong's Hennessy Road claims she has no pressure from her parents. Mr. Chao too, claims that he won't force his daughter to marry a man, but the I guess the bounty is still up for grabs for all you Romeos.
[
Telegraph
]