LimbIC ergonomic intelligent chair stimulates the brain

Did you know that an intelligent chair existed? We neither, until we heard about the LimbIC chair, combining the latest from neuroscience with ergonomics. The unique chair is designed to stimulate the emotional seat in the brain and to connect energy, focus and creativity with thoughts. The chair also has an unconventional design, featuring two fully movable seating shells which are fabricated to give maximum freedom of movement, and a balanced state of mind. The open design of the chair allows you to make free movements, dance, move, stretch, relax and stay in tune with thoughts.
The chair also provides relief and long-term gentle training for those who suffer from acute or chronic back pain. It can be personalized with logos and colors on request. Although the idea is sounds pretty sensible, we don't know how far the chair fetches the claimed results. Another glitch is the steep price tag of $8,500.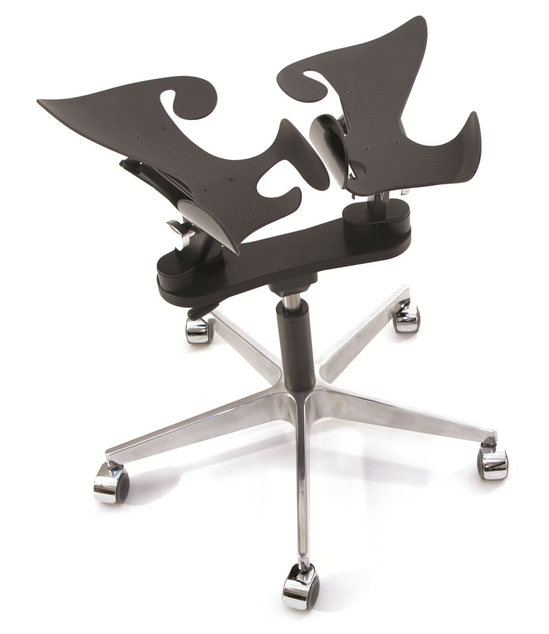 [
Inno-Motion
and
Ahalife
]