Step inside the Human Bowling Ball for a perfect strike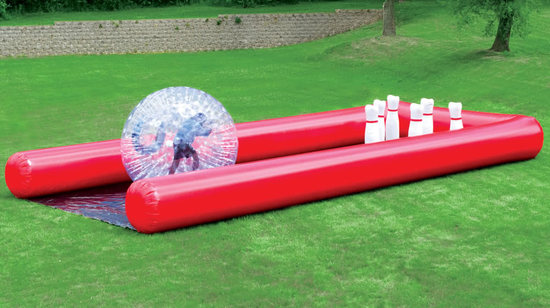 If you have a big garden spanning a few acres and you don't know what to do with the massive space, here's something that you can set up to kill your time. The Human Bowling Ball is an inflatable bowling game that challenges players to assume the "roll" of the ball in tapping over the pins. It's an interesting combination of a human hamster ball and bowling, making for an explosion of a game for players. The transparent PVC ball can be inflated to its full 7' diameter and contains a zipper to allow players to get inside or get out.
To play the game, the player simply runs inside the ball and knocks over the pins. How about losing some weight inside the plastic ball; no need for gymming, aye? Hammacher has the game for $4,500.
[
Available at: Hammacher
]