Well-travelled Rémy Martin Black Pearl Cognac is on sale at Bonhams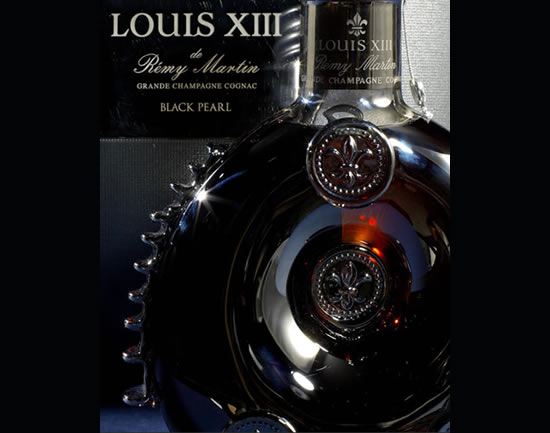 The Bonhams Fine & Rare wines sale that will kick off on the 13th of September at New Bond Street, London, will see a host of exceptional spirits on sale from around the world, waiting to be picked up by connoisseurs of fine alcohol. Amongst them all, the Bonhams event will have on sale an exceptionally rare bottle of Rémy Martin Black Pearl Cognac packed in a limited edition, black crystal decanter. Estimated to be sold for about $7,900 – 11,000, this bottle has a story of its own, spending a good few years at sea aboard a luxury cruise-liner. Made from a special blend of 1200 eaux de vie aged up to 100-years old, this cognac uses grapes grown in the Grande Champagne territory and only 800 of these are sold every year.
Apart from this and amongst a host of other rare spirits to chose from, the Bonhams sale will also host the Frapin François Rabelais 1er Grand Cru Cognac with an extremely unconventional decanter cased in gilt, giving the illusion of a giant pocket watch, complete with a functional time-piece in the center, expected to sell for about $ 4,700 – 6,300.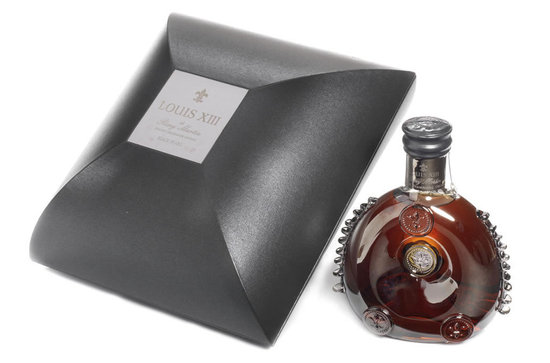 Update-
This bottle of Rémy Martin Louis XIII Black Pearl Cognac sold for £10,350 ($16,800).
[
Bonhams
]