World's first Dalmore Constellation Collection sold in the UK for $247,000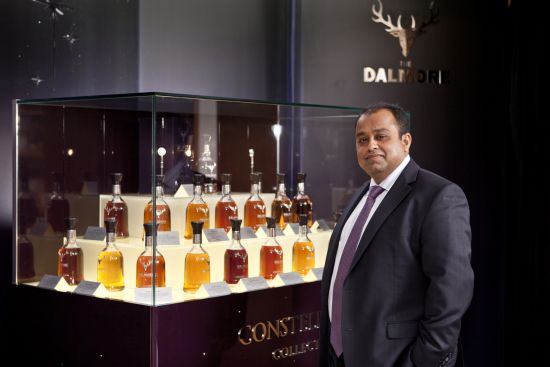 Love of fine whiskey is something possessed by all, but nurtured only by a wealthy few. The rare and exquisite Dalmore Constellation Collection that was launched in the UK a couple of months back, has had its first sale at the Whiskey Shop in the UK to a US based investor. The set of 21 bottles were purchased by Mahesh Patel, an American entrepreneur and property developer for a whopping £1,58,000 ($247,000). The set 13, which is also the lucky number for Patel, is now a part of his collection which was pegged at $2 million.
Prices of the 21 whiskies in the Dalmore Constellation Collection range from £2,000 ($3,200) a bottle to £20,000 ($32,000) a bottle. The nine full set collections will be displayed around the world, in London, Paris, Moscow, Miami, New York, LA Berlin, Hong Kong and Edinburgh. That is quite a tour for The Whiskey Shop, which is also the first high street retailer in the world to stock the Dalmore Collection.
[
Drinksint
]