The ongoing celebration of Bvlgari's 130th anniversary has been given further credence by the new Icona 10 handbag that pays tribute to the origin of the Italian brand's success story: the historic…
Whether you are checking in at a posh suite, dining at a fine restaurant or travelling by scenic trains, the stellar Pure + Solid Prepaid MasterCard made from precious metals instantly evince…
Proust, Picasso, Joyce, Stravinsky and Diaghilev, all have come and gone, and at once. Now The Peninsula may be yet to come so I obviously don't mean them and yet, I do….
Whenever surfboard craftsman Roy Stuart carefully selects timber to burnish it by hand, he doesn't design just any surfboard but the ultimate luxury on a board and this time its in the…
If having a vice means owning one of these Jimmy Choo pairs, then I shall proudly flaunt mine! The brand, in its latest Cruise '15 collection, has unveiled five bejeweled footwear looks…
McLaren arrived at this year's Goodwood Festival of Speed with not just one but two special edition cars that were unveiled at the event. In addition to the track-focused GT3 car based…
Located on the banks of the Huangpu River, Mandarin Oriental Shanghai is surrounded by the gleaming skyscrapers of Lujiazui. The hotel offers a unique blend of style and comfort with world-class restaurants,…
It's one thing to review restaurants and a whole other to speak of trousers in the same vein. Then again, as most of us would agree, the latter can on several occasions,…
Most expensive pizza, Krispy Kreme donut with Dom Pérignon jelly, heck even the most expensive Starbucks drink with 50 espresso shots, we at luxurylaunches can safely say we've seen it all. Almost….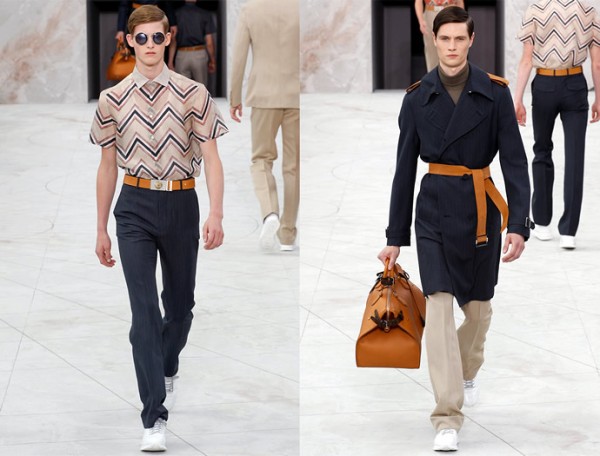 If olden day Indian maharajas were walking around in their flying suits, Louis Vuitton was taking notice. If not of the maharajas directly then of their past habits. That could explain why…