De beers has rightly penned as 'When the Mystery of time meets the eternity of diamonds'! And if you want to know what I believe then read this – you cannot keep…
After tempting affluent iPhone and B&O users, here's one more option from Goldstriker for the Moto users. They have decked up the Motorola KRZR's front bezel with 336 of finest Swarovski crystals….
There are several different technologies that fall into the "catapult" category. They include the catapult, the ballista and the trebuchet. But Robopult is the most newest plus monstrous entry to this category….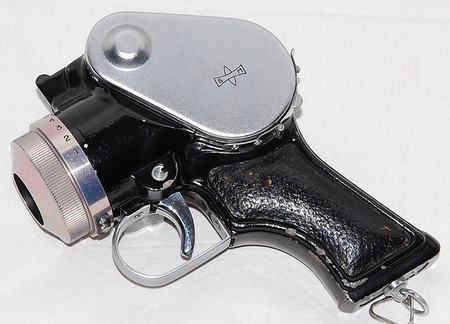 Hands up! Say cheese………..and shoot! Confused? The person who is posing to be clicked will also seem to fall dead when you click from this Mamiya1954 – a pistol camera. Created in…
The Vicious Snake coils beautifully around your wrist and stings you by the tempting circle of style. Hand-crafted in ancient "cire Perdue" method, the Italian treasure is an enticing blend of earthy…
At a fine jewelry auction in Sydney, a gold box was given off for a bid of $234,000. The origin of this intricately designed gold box can be traced to Leo Steiner,…
Commemorating 150 years of fame and style, Boucheron is gearing up to unveil its Haute Joaillerie collection – Boucheron Enchanteur. The collection, whose implementation required more than 12000 hours, is the epitome…
If trivial stuff like chocolates, soft toys and other nonsensical varieties of gifts is not your style then take a look at this Hublot's Valentine's Day Big Bang! Embark on your love…
The sensational Double Heart Beat ladies watches were first introduced in 2006. But to celebrate 2008, the Geneva-based Watch Manufacturer Frédérique Constant presents a new version of this passionately feminine wristwatch in…
It's been long since we out up something related to bar. So zooming into our blog we have these motorized Flying Barstools. This ultimate accessory for your bar is equipped with aluminum…