Why should Mac feel left out in this race of gadgets getting a Midas touch? So a team at Computer Choppers decided to make a gold Macbook with diamond- encrusted Apple logo….
The Burj Dubai is now officially the world's tallest free standing structure. Founded in 1936, Skidmore, Owings and Merrill LLP is one of the world's leading architecture, urban design, engineering, and interior…
With the introduction of the fabulous Windows Vista, almost every program on the desktop has to be updated. The Cool new Messenger café is an arena for gaming and activities finished with…
Wherever you take peek, money talks fame and money talks awe. It's not just about flaunting how much you've got, but also how much you can get out of people(that's the new…
If Tokyo is your destination then Peninsula Tokyo is the place to be. But only if your company funds the stay or your bank vault is stuffed. The Peninsula Hotels' rich history,…
Vacheron Constantin branded the Chronometer Royal name 100 years ago and is now commemorating its centennial with a special limited watch. Since then there have been about 20 models from them with…
The word velvet compels you to visualize something very soft, cushy, comfy and of course luxurious too. But apart from being luxurious, this Velvet sofa from Sand & Birch is nothing that…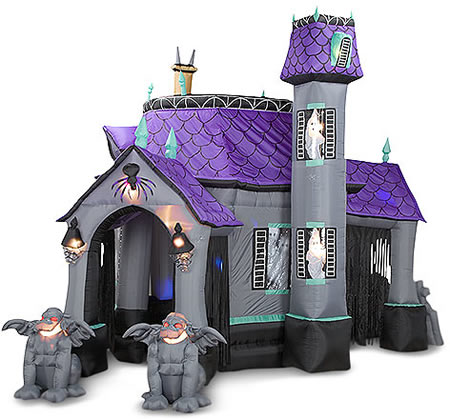 Can you picture yourself living in a haunted castle? Sounds witchy and weird but just for fun you can think of spending some time in this Inflatable Cryptic Halloween Castle. Its actually…
Sea-sickness? OMG, I can still feel it though it been only 2 months since I have returned from my holiday in Australia. Nothing and I really mean nothing has put me off…
The high-end British tailor Edward Sexton has been into the tailoring profession for over 30 years and has had the good reputation of making suits for the Beatles, Rupert Murdoch, Mick Jagger….