Pooch Hotel in California is the most expensive dog resort in USA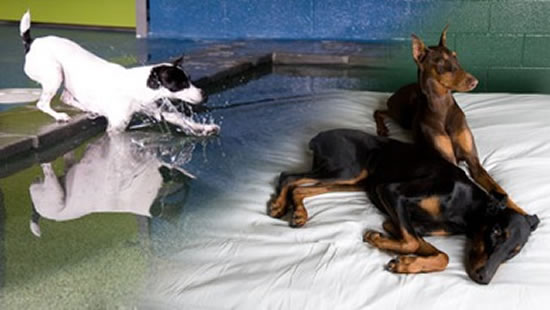 After listing the world's most expensive destinations for the human's to live in, Forbes has ventured into the doggie land by listing the most expensive doggie resorts in USA. Clenching the title of the nation's most expensive doggie hotel is California's Pooch Hotel. Located in the heart of Silicon Valley, this hotel is a luxury resort for all the pampered pooches. The most expensive high-end suite in this hotel is the Palace Suite that costs $100 a night, per pet, even if they share the same suite. One tier down is the Presidential suite which costs $75 per night, per pet.
The main difference between the two suites is the size. The Palace Suites are 12' x 10' or 20' x 15' while the Presidential Suites are 9′ x 9′. Amenities in these suites include luxury bedding, a full-size raised bed if you opt for the Palace Suite. Furthermore, every suite is outfitted with a cable television and webcam allowing owners to keep a watch on their beloved pets through their Smartphone's or computers.
The hotel also offers the ultimate pampering services for your pooch like limo service for pet pick-up and drop-off, a swimming pool, land treadmill, and an underwater therapy treadmill. And of course, for sheer indulgence you can always treat your pooch at the hotel's Spaw, a doggy spa that offer various treatments ranging from aromatherapy baths, facials to pawdicures, and fur coloring. The hotel that opened in 2009 has been so successful that the owner, Tomb, is planning to expand the hotel's 69 room's capacity, to 133 rooms, adding on another six to 7 "Palace Suites" and 12-15 "Presidential Suites".
The only pet hotel that comes a close second in offering such luxurious services to its owners is the Wag hotels chain that charges $85 per night for their Deluxe Suites. But with the amenities and facilities offered at the Pooch hotel, I doubt the pampered pooches would settle for the second best.
[
Forbes
]