Swarovski studded dog coat to be auctioned for the Collars and Coats fundraiser

To be utterly sincere, we've never seen man's best friend look so glamorous before! The Battersea Dogs & Cats Home recently organized the annual fundraising Collars and Coats Gala Ball, part of which, was the first ever dog-walk event by the organization. As part of the event, a host of fashion accessories for canines were showcased, including spectacularly luxurious collars and coats by designers such as Ben de Lisi, Fabergé, Jeremy Hackett and Julien MacDonald. From them all however, the most eye-catching was the Lot 60 design created and donated by Julien Macdonald.

This doggie coat is printed and includes Swarovski crystals cleverly embedded in the coat itself. Vibrant and sophisticated, yet colorfully playful, this coat comes with a matching crystal collar and is currently being auctioned for £1,000. Proceeds of this charity fundraiser will go to the care and nurturing of lost, abandoned and neglected cats and dogs.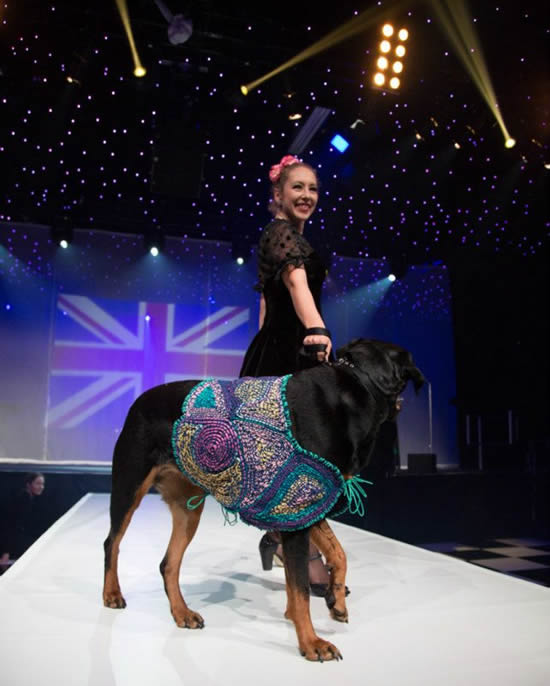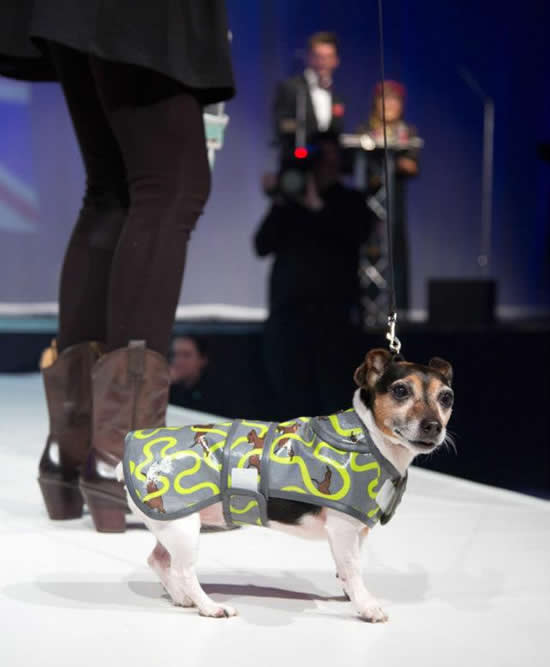 [
Collersandcoat
via
Elle UK
}