Health Hall becomes Britain's most expensive home at £100 million

Now that's one house which is worth calling your own! Not only is the Heath Hall a grand old property, but it is also the most expensive house on sale in Britain. Built in 1910 for sugar tycoon William Park Lyle, who was part of the famed Tate & Lyle family, the property has been listed at a whopping £100 million. Located at the Bishops Avenue in Hamptead, the brochure alone will cost you £2,000, and £7 million for stamp duty. The property is said to be so exclusive that potential buyers will go through a vetting process by agents Glentree Estates.
The house was purchased by Andreas Panayiotou in 2006, who spent £40 million for a makeover. The house spans across 2.5-acres of plush gardens, 14 bedroom suites, six reception rooms, drawing room, dining room, family room, sun room and snooker room. Over and above that, it also has a panic room with a toilet, basin, control panel and separate telephone wires that can't be cut to keep you safe. The house boasts of Italian carpentry and hand-carved marble basins throughout the house.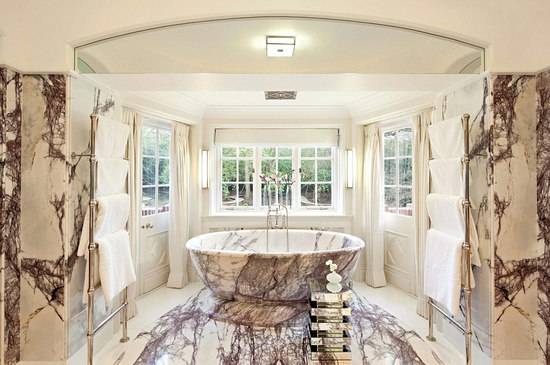 [
Thesun
]