At $1.5 million, the world's most luxurious armoured limo keeps you comfortable and safe

If you need a super safe, beefy limousine and are willing to be extravagant then you must check out the world's most luxurious armored limo. This environmentally-friendly limo is produced by London's exclusive Million Dollar Dandy, powered by a 400bhp, 6.8-litre V10 bio-fuel engine. It will cost $1,500,000 and will provide reliable safety transportation. It is based on a Ford F550 pick-up truck chassis and can withstand gunshots for 24 hours and protect against bomb blasts. It also has a fire-extinguisher and oxygen breathing systems as well as night-vision cameras, dark-tinted armored glass, run-flat tyres and an anti-theft device. The interior is a world of difference with upholstery by Andrew Muirhead, Wilton carpets, laptops for all four rear seats, twin rear TV screens, a cigar humidor, security safe, drinks cabinet and electrically operated window curtains.
Other features include surveillance cameras, external listening device, under vehicle magnetic attachment detector, GPS transmitter, bolt lock door system, roof mounted search spotlight, emergency oxygen survival system, external smoke security system to sides and rear. This vehicle will cost $1,500,000.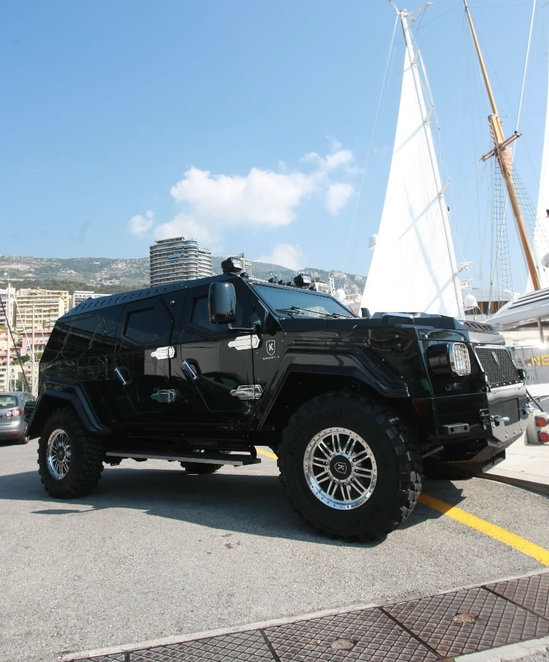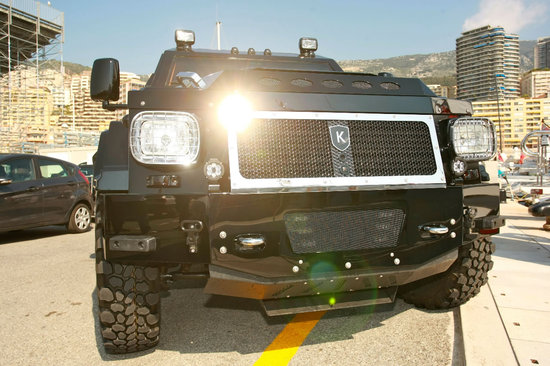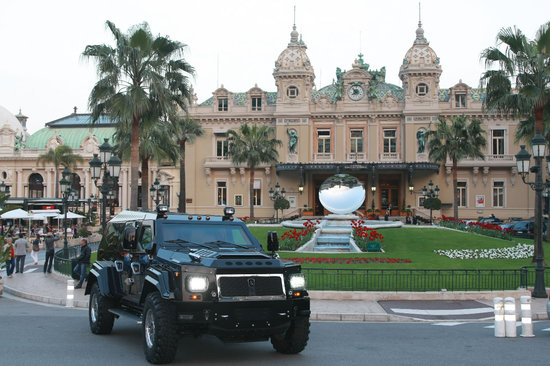 Thanks David
[
MillionDollarDandy
]