Audi A6 L e-tron plug-in hybrid concept sedan unveiled

The Beijing Motor Show saw the unveiling of the latest in German automotive technology, Audi's newest brainchild, the A6 L e-tron. Part of the electric and hybrid concept car line by Audi, the A6 L comes with plug-in hybrid insides, capable of being driven on electricity alone for a good 80km on a full charge. Sporting a 2.0 TFSI engine producing 155 kW (211 hp) and an electric motor generating 70 kW (95 hp), this one packs a bunch of luxuries too, including seat ventilation and massage functions, Bose surround sound system, deluxe air conditioner with air ionizer, and MMI navigation with a touch navigation system with the ability to recognize 29,000 Chinese characters included!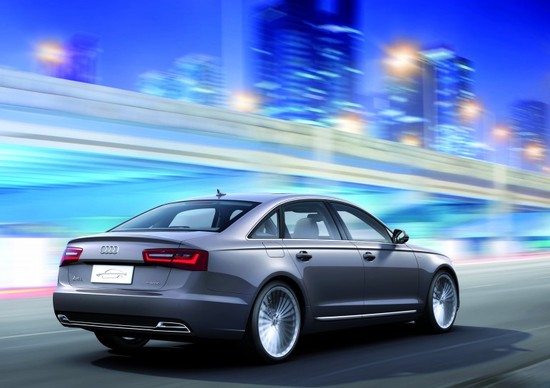 A great way to travel in luxury without burning tankards of fossil fuels, the new A6 L e-tron might pave the way for a host of eco-efficient luxury cars that could surface soon.
[
Gizmag
]