Cruise around in the multi-functional Garia 2+2 vehicle

Ready to hit the greens but not willing to do all the walking, then ride around in the Garia 2+2 cart. The multi-functional cart also functions as an all-in-one short distance vehicle. Outfitted with two extra rear seats this vehicle provides ample space for up to 4 passengers. In compliance with the regulations in US and EU, the rear seats are fitted with seat belts. Measuring 16" in length and 34" in width and with a height of 37", the rear seats can carry a maximum load capacity of around 330 lbs. Another thoughtful feature included in this versatile cart is the storage space provided to lug around all of the essentials.
The Garia 2+2 is available in two models. The Garia 2+2 Golf car (non-street legal) starts at $26,000 and the Garia 2+2 Monoco (street legal) starts at $29,000. So the next time you wish to cruise around your estate or development, keep the Garia 2+2 in mind.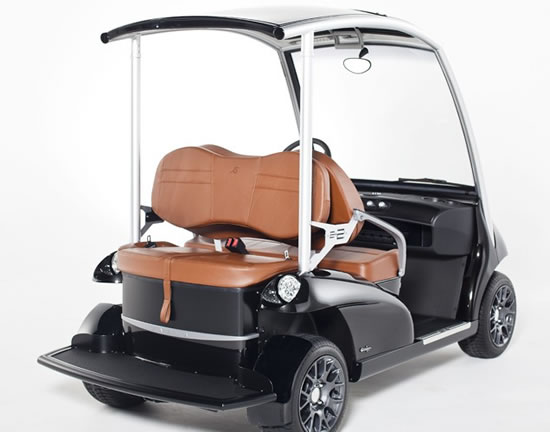 Thanks Kristina