Explore the Grand Canyon via a helicopter paired with a motorcycle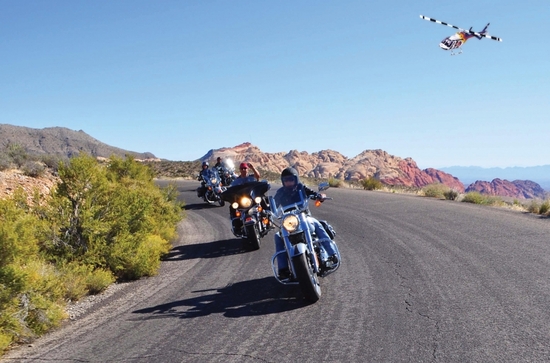 It's a dream come true for adventure enthusiasts who're looking for a full-fledged Grand Canyon experience. Papillon Group, one of the largest 'flightseeing' companies, is now offering an exclusive opportunity for travel enthusiasts to journey from one side of the Grand Canyon to the other via motorcycle and helicopter. The company offers two major tours: The North Canyon helicopter tour with Harley and the Grand Canyon South Rim airplane tour with Harley. In the North Canyon tour, guests will be able to take a Helicopter aerial tour of the North Rim and Central region of Grand Canyon, after which guests will greeted by a guide for two and a half hours guided motor cycle tour upon their landing in the South Rim. The entire tour will last for three and a half hours and the price per person will be $380.
The Grand Canyon South Rim airplane tour will begin with a flight to the Grand Canyon National Park, after which the guests will embark upon a two and a half hour guided motorcycle tour by EagleRider. The entire tour will last nine and a half hours and will set you back $535 per person.
[
Papillon
]