Koenigsegg Agera R Hundra unveiled to mark the 100th production car

Swedish high-performance sports car manufacturer Koenigsegg has recently rolled out its 100th production car and in celebration of the same, the company has unveiled a new model that will join the Agera family. Called the Agera R Hundra, the supercar is a one-of-a-kind car unlike any other and includes piping made from 24 carat gold leafing! The seats and dashboard also use 24 carat gold thread embroidery while the car's exterior sports a special color trim that runs along the body and the wheels. Aerodynamically, the car sticks closer to the original Agera R and uses a 5.0-litre twin-turbo-charged V8 engine producing up to 960hp. The high performance insides of this car push it to the 100kmph mark in below 2.9 seconds making it a quicker ride than most supercars around. And that's not all that impresses about this beautiful beast by Koenigsegg.

The car uses
the world's first hollow one-piece carbon fiber wheel
. In all, the Agera R Hundra is a special car to own, commemorating the company's milestone and staying apart from the rest.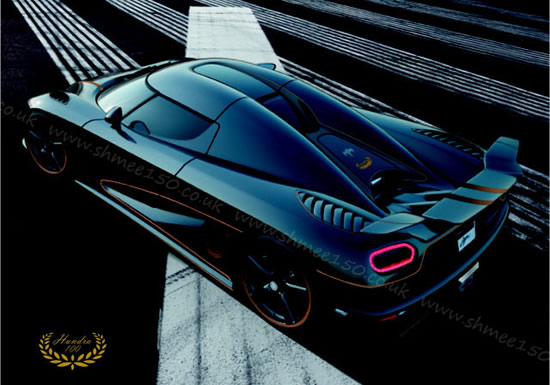 [
Gtspirit
]