Rolls Royce Ghost Kahn edition helps to dodge bullets in style
By kamakshi |
on March 16, 2012 5:13 am

When you buy a Rolls-Royce Ghost, you are already in an exclusive club. How do you make it even more special? Well, try a Kahn Rolls Royce Ghost edition. After coming up with stunning tuned up cars such as the Aston Martin Cygnet, 2009 Pearl White Bugatti Veyron, 2012 Vesuvius edition Sport 300, Phantom, Audi Q7, Maybach 57 and a McLaren SLR among other makeovers Afzal Khan is back with a Ghost in a "shadow line finish with the extended contour". The new styling package consists of bullet resistant glass from their high security product range, along with layers of armoured plates under the outer skin of the entire car.
The interiors can be customised to suit individual tastes, with options like reclining individual rear chairs or those complimenting the exteriors. The car comes with 9.5 x 22-inch Kahn Silver Mist Rolls Royce wheels sporting a diamond polish to each spoke.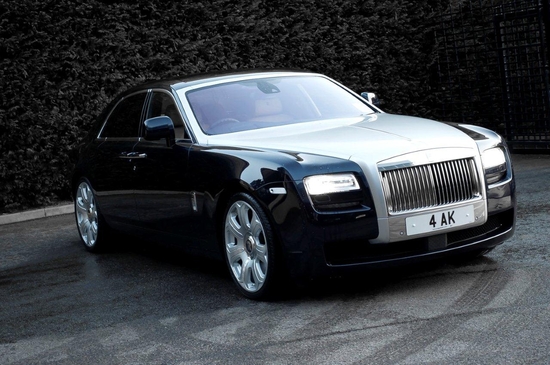 A good option for those who want something simple and elegant, but not something which is picked off a production line.
[Press Release]