Volkswagen Beetle Fender Edition heads to Europe followed by North America

Audiophiles and car connoisseurs can cheer as the Beetle Fender Edition that we spoke about last month has officially debuted in Europe at the Leipzig Auto Show. Beetle Fender Editions is power packed with VW's 2.0 liter, 200 horsepower boosted four cylinder, as well as 18-inch "Disc" aluminium wheels, bi-xenon headlamps, Deep Black Metallic piant and Fender logos at the base of the A pillars. The woody sunburst dashboard that is not actually wood, is also in place.
The special edition Beetle is complete with a Fender Audio system with 400 watts of power, nine speakers, a subwoofer and four deluxe tweeters. We don't know the price for the 2013 model, but we do that it will be heading for its European sales this summer and a North American sales by fall.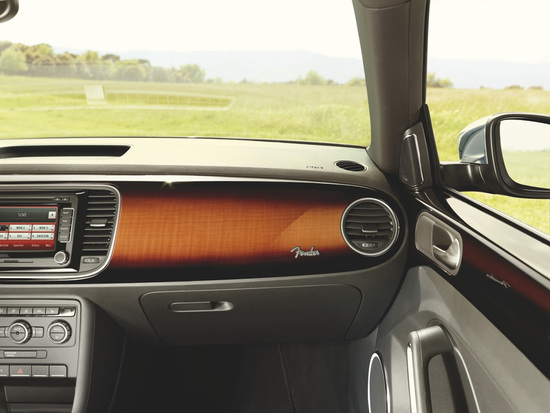 [
Leftlanenews
and
Autoblog
]