Christie's to open Art Exhibition at JW Marriott Cannes ahead of its big auction

If you are in Cannes to witness the 65th annual Cannes Film Festival, then do make some time for checking out some rare art by famous artists such Picasso, Warhol, Kandinsky, and Basquiat to be at the JW Marriott Hotel Cannes. The exhibit will put up works of Impressionist and Modern Art alongside Post-War and Contemporary Art. This will be followed by Christie's major London auctions schedule to be held in June.
The paintings on display include Wassily Kandinsky's Diagonale, Andy Warhol's Queen Elizabeth II, and Jean-Michel Basquiat's Untitled (Skull B), along The Madoura Collection of Picasso Ceramics that consists of 550 artworks, purchased from a pottery in Vallauris in the South of France. The exhibition will be open to the public between 17th to the 21st May.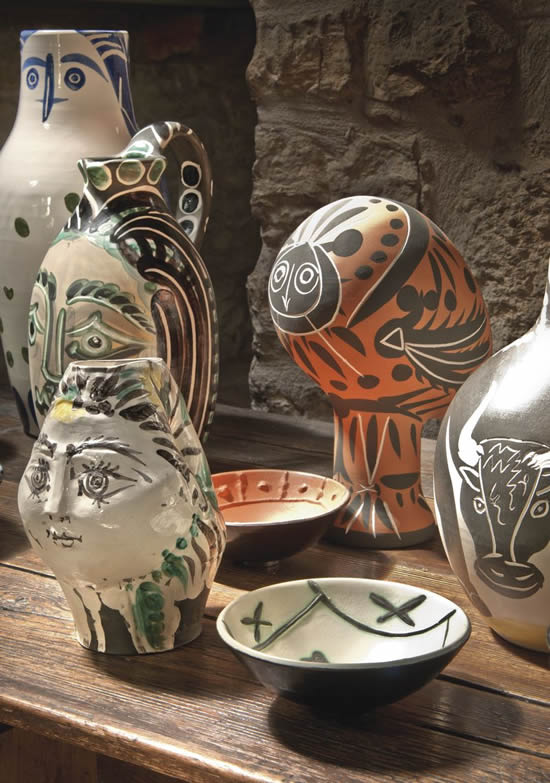 Christie's To Host Exclusive Art Exhibition at JW Marriott In Celebration of Cannes Film Festival
Rare works by the world's most famous artists including Picasso, Warhol, Kandinsky, and Basquiat to be showcased at the JW Marriott Hotel Cannes.
In partnership with Christie's, the world's leading art business, JW Marriott Hotel Cannes is hosting a unique art exhibition during the upcoming 65th annual Cannes Film Festival. The exhibit will feature important works of Impressionist and Modern Art, as well as Post-War and Contemporary Art. Taking place during the glamorous week of the Cannes Film Festival, the prestigious exhibition will be on display from 17-21 May at the JW Marriott Cannes in advance of Christie's major London auctions in June.
As part of a global partnership between the JW Marriott brand and Christie's to provide exclusive exhibitions and previews of major auctions, the JW Marriott Cannes will be showcasing a number of rare works of art, including Wassily Kandinsky's Diagonale, Andy Warhol's Queen Elizabeth II, and Jean-Michel Basquiat's Untitled (Skull B); illustrated above). Also on display will be a selection of lots from The Madoura Collection of Picasso Ceramics; an impeccable and unrivalled collection of 550 Picasso ceramics offered for sale directly from the pottery in Vallauris in the South of France, where Picasso made them. The auction will take place on 25 and 26 June at the Christie's South Kensington saleroom in London.
The exhibition will be showcased in a setting befitting the glamour and allure of Cannes Film Festival; the stunning newly renovated lobby of the JW Marriott Cannes. Timeless and elegant, the new design evokes the romance of Cannes, and provides the perfect back-drop for this special exhibition.
The exhibition will be open to the public daily from the 17th to the 21st May between 10am and 6pm; the perfect interlude to the action unfolding in Cannes.
"We are thrilled to be exhibiting such beautiful and timeless works of art while debuting the JW Marriott Cannes' stunning new look during such an exciting time for the city," said Amy McPherson, president and managing director for Marriott International in Europe. "JW Marriott strives to deepen the connection with our guests by creating partnerships which speak to their personal interests and enrich their lives when they travel, which is why we are so pleased to be able to showcase this remarkable collection of art and further our great partnership with Christie's."
Viewing Information:
Thursday 17th to Monday 21st May, 10am – 6pm daily
JW Marriott Cannes
50 Boulevard de la Croisette
06414 Cannes
France