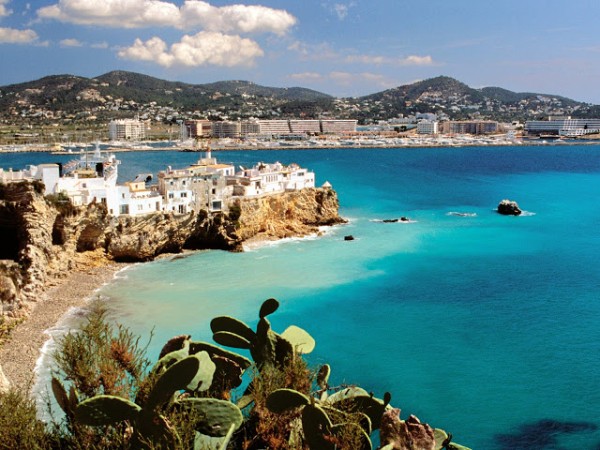 Holidays to Ibiza often conjure up images of unruly stag dos and super-sized clubs. But there's another side, or rather other sides, to this small Mediterranean island. With constant international pressure to clean up its act, Ibiza today offers much more than the tacky neon strips all too familiar among popular Mediterranean party destinations.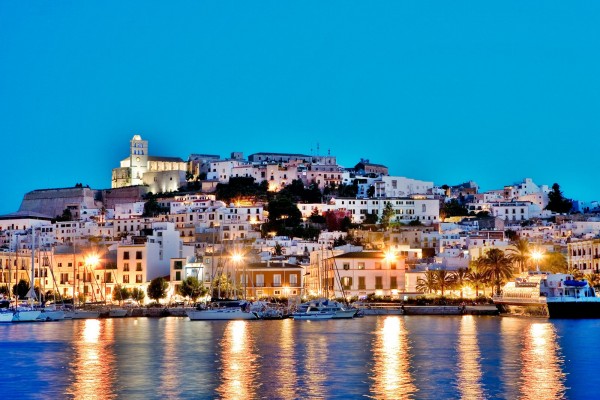 Where to stay
There are boutique hotels dotted all over this small island; it's just a matter of finding them. Take the Hotel Hacienda Na Xamena, for example. This luxury resort features man-made waterfalls perched on the edge of a cliff with spectacular views of the Mediterranean; the perfect place for a few days of healing and relaxation.
Alternatively, get down to earth with an eco-holiday to the rural areas of Ibiza. Agro-tourism used to mean staying in a dilapidated farm building and paying board by labouring in the fields – not much of a holiday you'll admit. But now thanks to its growing popularity, its definition has become more flexible.
Traditional farmhouses across the island are being converted into luxury boutique hotels. Now you can stay in a fully serviced, stylishly renovated farm house and you needn't even lift a finger if you so wish. And rest free with the knowledge that you'll be eating plenty of fresh local produce. Agrotourismo Sa Talaia is a good example of how nice this new kind of holiday experience can be.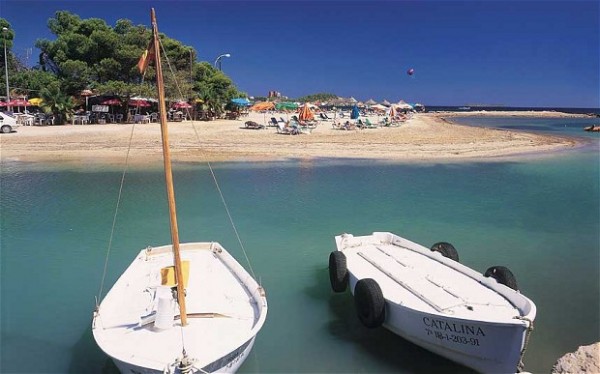 Getting around
One of the best ways to explore the island is by boat. There are numerous places along the coast that hire out boats, and it's a great way to reach otherwise inaccessible beaches and coves.
The other way to get around is by bike. Ibizamtb.com offers bike rentals and tours to the less explored rural areas of Ibiza; it's a great option for the active holiday-maker. From the crystalline waters of the west coast to the dunes of Ses Salines National Park, a bike tour is sure to show you the real Ibiza.

What to see
A visit to one or two of the bohemian hippy markets is an essential part of any trip to Ibiza. These intriguing examples of the country's rich creative and artistic history are fantastic sources of trinkets, artefacts and crafts as well as street performances and live music. The biggest markets are on Wednesday in Es Caná and on Saturday in San Carlos.
Ibiza Old Town is also a sight worth seeing. It's home to a medieval castle and Dalt Vila (literally 'High Town') whose battlements afford dramatic views of red-tiled cupolas and visit the impressive archaeological museum. Dalt Vila is also home to one of Ibiza's more spectacular hotels, La Torre del Canonigo.
In the North of the island lie a number of traditional villages untouched by the tourist industry. For a glimpse of the true Ibiza, visit the old church in San Juan, or watch traditional folk dancing every Thursday in San Miguel. The great thing about Ibiza is its compact size; short travel times means you can get a lot done in one day.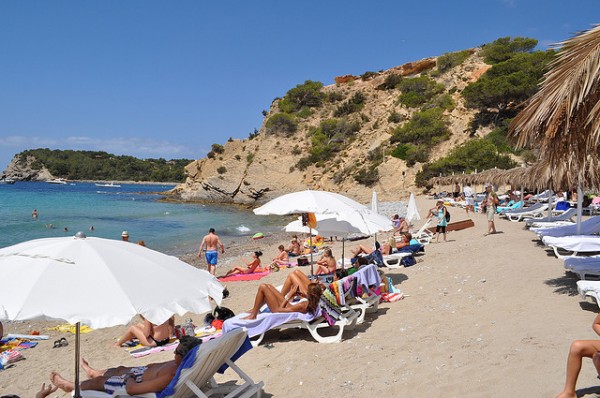 Best beaches
Some of the best beaches in the area can be found on the nearby island of Formentera. Where Ibiza can be decadent and hedonistic, Formentera offers a more relaxed and secluded lifestyle. You can hire an eco-friendly electric vehicle, detoxify in the natural mud baths and explore the island's numerous, almost Caribbean beaches. Be warned, however – the seclusion of this tiny island means it's popular among nudists.
Cala Xuclar is a beach in the north-west of the main island of Ibiza, and one of the few unspoiled sandy coves here. Never overcrowded, the beach is more frequented by shrewd Spanish holiday makers than sunburned Brits.
Then there's Aguas Blancas, a 10 minute journey from San Carlos. This beach is popular among the local residents and has smooth golden sands with crystal clear shallows. Again, this is a popular nudist beach but getting naked isn't obligatory.
Ibiza is famous for its almost religious devotion to its sunsets. Cala d'Hort has to be one of the best secluded beaches for celebrating the most regular of the world's natural wonders.
It's plain to see that holidays to Ibiza have a lot more to offer than your stereotypical package experience. There's so much to this tiny Mediterranean island you'll find yourself wondering how they fit it all in. From eco-tourism to cycle tours and spas, the other side to the White Isle is full of surprises.