Vintage Louis Vuitton "Damier" Trunk for $11,000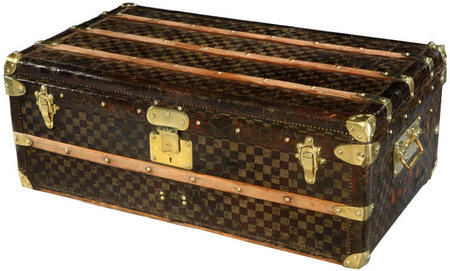 For the Louis Vuitton collector, who has some of the rarest offerings from this brand, the exquisite Louis Vuitton "Damier" Trunk is definitely a must have. A collector's item, the exclusive trunk is currently available at Pullman Gallery in London. Dating back to 1890, this fine trunk features the rare Damier pattern and boasts of brass handles and a leather trim. A vintage luggage item that will make every other vintage collector go green, this beautiful travel accessory is simply amazing. What is more, the trunk is said to be restored to its original condition.
An exclusive piece (only one is available), it is priced at $11,000 and available at the aforementioned London gallery.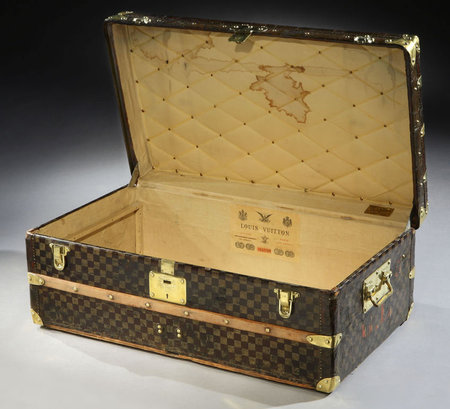 [
1stdibs
]