You can get personal training for Indoor skiing and snowboarding in LA

German Company SkyTec Interactive has recently introduced a new type of indoor activity: Simulated ski training with virtual slopes. SkyTecSport Ski and Fit, the first public facility by the company has been setup in Beverly Hills, United States this month and it has two different machines to enthrall its customers. One is a 18-foot long President Lux simulator with a mirror and the other one is a large panoramic display with 3D capability. The system includes a pair of skis or snowboard mounted to rails on a long, lateral surface with the equipment allowing the trainee to move like they would on the slopes. Even aspects like centripetal forces experienced during skiing or snowboarding is mimicked by the system to give trainers the real feel of skiing outdoors. SkuTec states that the machines offer a combination of strength training and cardiovascular training, giving trainers opportunity to strengthen muscle or lose weight in a fun way.
A single session lasting 50 minutes at the Beverly Hills training facility will set you back $130, with discounts being provided by way of 6, 12 and 24 multi-session packs. But if you don't fear to go a few extra miles in order to get yourself your own SkyTec system, then it should range somewhere between $20,000 and $100,000.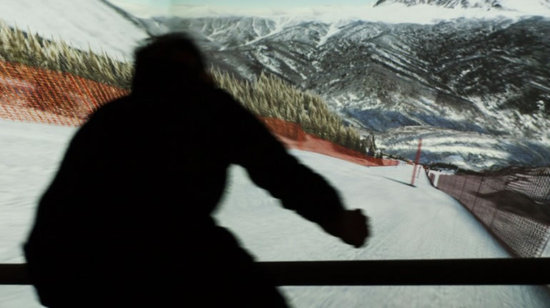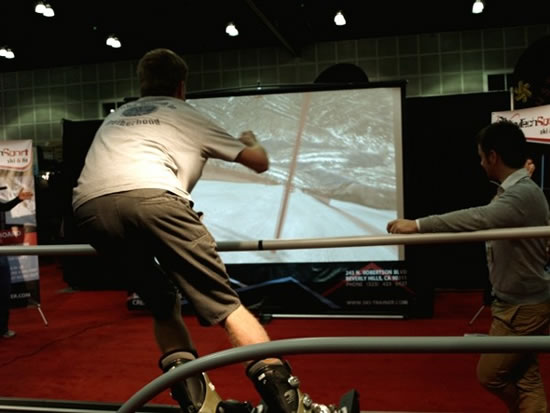 [
Skipark 360
via
Gizmag
]