Ancient Chinese art has always been a big hit. And proving so is the sale of an 18-meter long Chinese imperial handscroll featuring over 8,000 characters that were sold for a staggering $64.7m at Poly Beijing to become the third most valuable Chinese classical painting in auction history.



The artwork is a pictorial record that commemorates one of Emperor Qianlong's victorious battles in present-day Xinjiang in the 18th century. It was hand-picked by the emperor to be documented in his personal art catalog, titled Shiqu Baoji.

It is painted by Xua Yang, who was recruited as a court painter by the Qianlong Emperor in the 1750s. And pictures scenes in Beijing during the aftermath of military campaigns to consolidate the emperor's power in China's west.

The handscroll is believed to have been completed before the 29th year of Emperor Qianlong's reign, corresponding to 1765. It bears different imperial collectors' seals, including those from Emperor Jiaqing (r.1796-1820) and Xuantong (r.1908-1912). It was previously auctioned in 2009 for $21 million and was acquired by Chinese billionaire and mega-collector Liu Yiqian, founder of Long Museum in Shanghai.

It is now the third most expensive classical Chinese work ever to go under the hammer.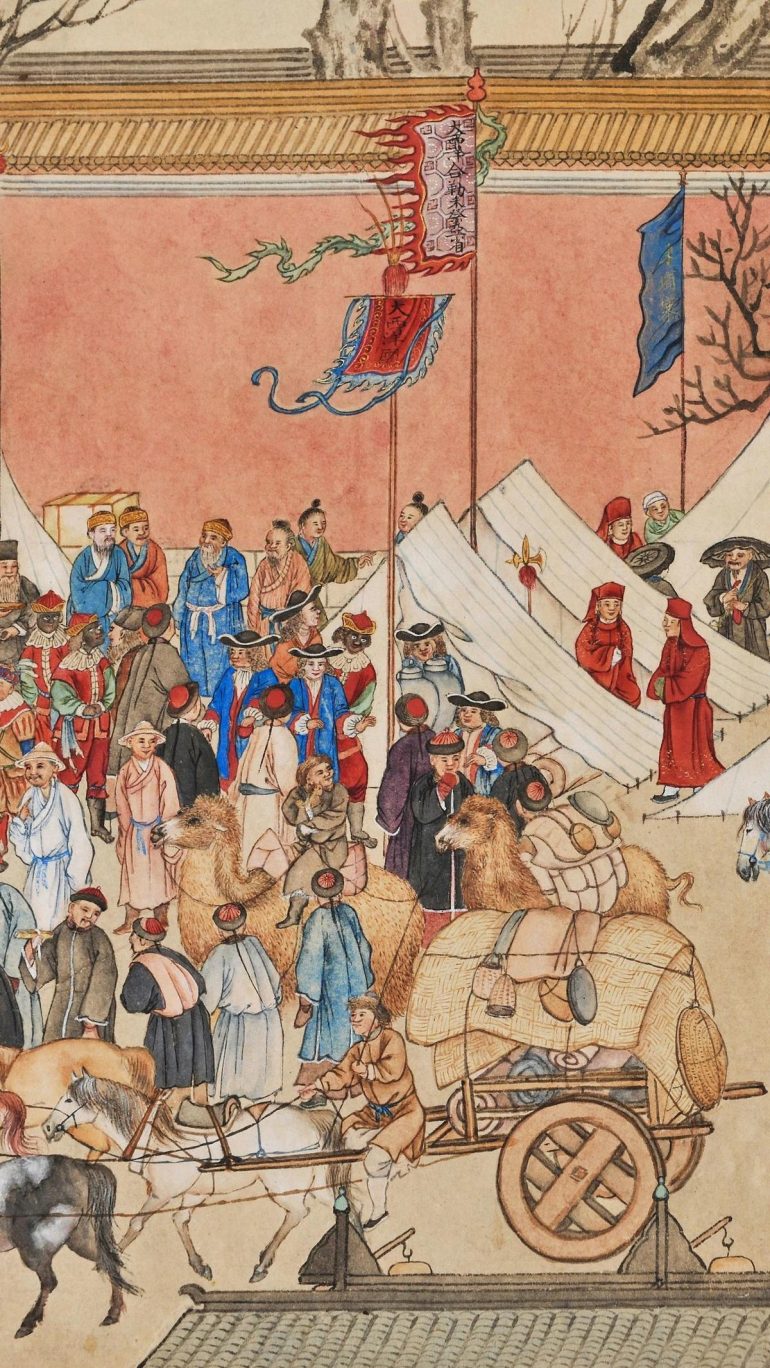 [Via Poly Auction]