Costumes worn by celebs in movies are often sought after by many. There would have been countless moments when you'd have wished for either that coat, pant, shirt, or any clothing or accessory, for that matter. And what when you are presented with such an opportunity to purchase the merchandise, perhaps? Yes, you would jump at it, I'm sure. One such instance just transpired a few days back with the auction of Luke Skywalker pants wore in the 1977 epic film "Star Wars," wherein the pants auctioned at an exorbitant $36,100.



The "sand-colored 'cotton drill'" Levi's were customized by famed London costume-maker Bermans & Nathans. It measures 29" waist x 37" in length with two 6" slits up each side. The auction house Nate D. Sanders purposely kept the pants shabby so that it appears worn in. However, Mark Hamill said in an article that the pants were just bleached Levi's with the tag still in them. Confirming the originality of the pants, is a inseam tag that reads: "Bermans & Nathans / 40 Camden St., / London N.W. 1" along with a print beneath it – "Mark Hamill / 10490 Luke / Star Wars".

Other Star War collectibles that have been auctioned before include – an original Star Wars movie camera, one of the rarest Star Wars Concert series poster and Star Wars, Star Trek movie props and Steve McQueen's watch.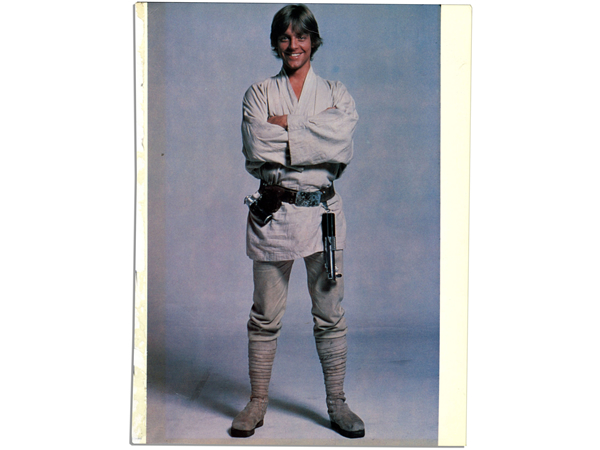 [Via – Boingboing]