Those with overflowing streams of cash looking for a plush home in the US of A, this news is just for you! In fact, calling this monster of a house "plush" would be nothing but an understatement. We are talking about the largest private residence in Los Angeles that spans over 5 acres of land, recently going for sale for a record-breaking, jaw shattering price of $200 million.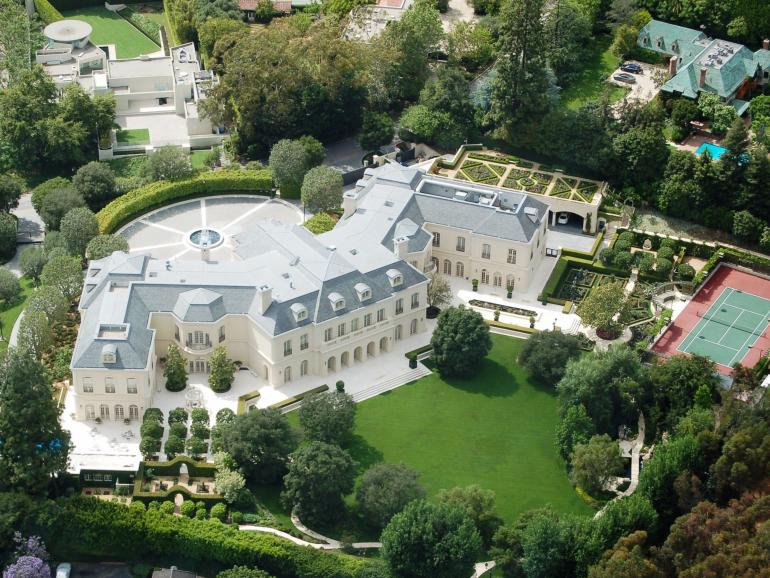 If you have managed to recover from the semi-coma that amount slipped you into, here are further details on the sprawling multi-million-dollar property. Originally built in 1991 in the Holmby Hills of LA, the house covers a massive 56,500 square feet and includes 123 rooms, out of which only 7 are bedrooms.


While your regular luxury home comes with a service quarter that is barely a room, this house accommodates within it an entire service wing! Further, it equips inside it a swimming pool, a formal garden, and a 100-car parking lot (yes a 100!), a bowling alley, a wine cellar, and tasting room, and a full beauty salon complete with tanning and massage rooms.


The 7,000-square-foot master suite is a mini home in itself with a private kitchen, a living room, and a two-level closet that is connected by a pair of staircases. Bizarrely luxurious as it sounds, the house also comes with an exclusive gift wrapping room! (Yes, even we did not know those exist).
The property was previously owned by Aaron Spelling, who then passed it on to Petra Stunt, (daughter of Formula One racing billionaire Bernie Ecclestone) for $ 85m in 2011. Currently in the market for sale for a whopping $200 million, the house clearly outbids two other homes – one in Florida, the other in California that are currently listed for $195 million. The lucky buyer of this home must surely be (or will become) a king in his own accord!
[Via:Businessinsider]