The uniqueness of this large gold Patek Philippe timepiece is 'it belonged to an Italian count' who won Grand Prix races and was president of Ferrari. Count Carlo Felice Trossi's wristwatch fetched a record £1.1million ( $2,157,760)at auction. Experts described "Trossi Leggenda" almost certainly unique amongst 200 watches. This is because it is a watch of historic importance as well as symbolizes the year 1932, a marking point that also saw car racing and the emergence of airplanes.
Note – Christie's recently auctioned an outstanding and unique stainless steel perpetual calendar Patek Philippe wristwatch with phases of the moon, amagnetic balance, and applied painted Arabic numerals for $3,956,159.

Experts say that people who can afford these kinds of watches have a pursuit for the perfect watch. Once they've found it, they will go for it with no bound.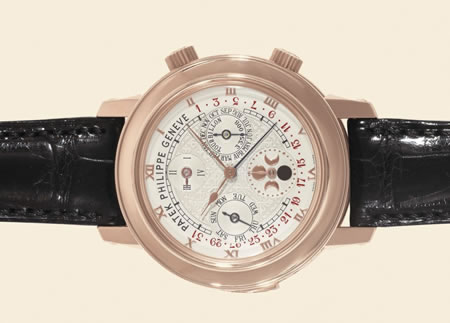 Source