There is a reason why the UAE is where it is today – determination and torque to be the best in the world. When Arif Ahmed Al Zarouni says his ambition has always been number 1, we believe him. Also, he just paid a whopping $4.9 million for the car number plate "1". The businessman from Sharjah won the bid at an auction held at the Al Jawaher Reception & Convention Centre in the emirate by Emirates Auction. The number 1 plate was 18 times more than its reserve price; the plate was put up for auction at AED 1 million but drew AED 18 million. However, this is not the most expensive – in 2008; a 25-year old acquired a number 1 plate for $14.2 million. Abu Dhabi is the richest of the Emirates, while Sharjah comes third.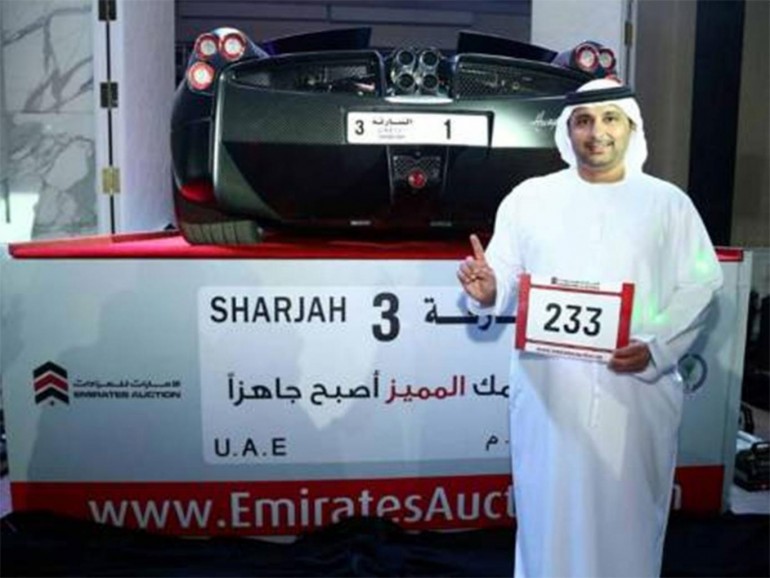 A fancy for fancy numbers is not a new thing in the region, especially the UAE. During the auction night, 60 number plates were up for sale – the most popular being 12, 22, 50, 100, 333, 777, 1000, 2016, 2020, 9999 – collecting a total of $13.6 million.
People take notice, and so it is not money gone waste. People actually notice the number, the registration, the car, the make, the splurge. The money collected from these auctions goes for a good cause, though. The money made from the auction in 2008 went towards setting up a hospital for road traffic accident victims—the irony.
[ Via : Independent ]